One Tochukwu JohnKingsley, is currently on the run for his life after he was abducted, beaten and blackmailed by his abductors because he reportedly failed to pay ransom.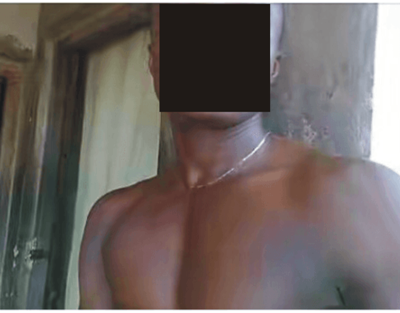 The incidence became public when a post appeared on his profile stating that he is HIV positive, gay and was ready to expose the men who infected him. This was followed with vitriolic comments from people who disagreed with his intended action.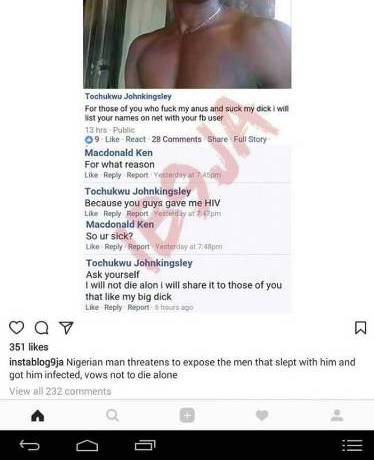 As usual, it was not too long until other social media platforms started sharing the post and putting the young man's life at further risk.
Mr. Johnkingsley published a post on his Facebook profile refuting the accusations put up against him denying his involvement in the chain of stories.  Also, a source who claimed to have reached out to him, hinted that he was allegedly abducted, beaten and blackmailed by his abductors headed by a certain man who claimed to be in the military.

The source also hinted that his account was accessed by his abductors who used it to post the incriminating story on his Facebook profile as he refused to pay ransom.
The victim who hails from Imo State is currently on the run as the youths in his community has threatened him.
Currently, attempts to reach the victim directly to confirm the authenticity of the story have been unsuccessful.
Have something to say? Leave your comments below.