Hoodlums forms anti-gay squad in Rivers State Nigeria
A group of touts and criminals are now collectively working together as a squad with the aim of hunting down homosexuals in Rivers State.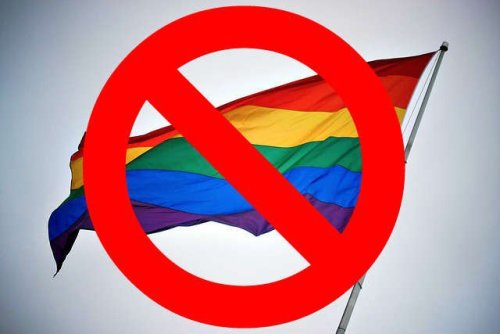 This group of common thieves and robbers are currently active and working as a network carrying out their illegal and criminal acts in Eleme, Rivers State.
A recent investigation carried out by NoStrings revealed that this group of organized individuals who disguise as members of the LGBT community using social media platforms, such as 2go, whatsapp and Facebook as target points to capture LGBT persons. 
A source that once suffered seriously in the hands of the group revealed to NoStrings that he was lured by a member of the squad from a social media platform to an isolated small room in Eleme where they dealt with him severely. He said;
"Those guys are deadly, they beat me with machete on my back, and asked me to confess and mention names of people I know that are gay while they used their mobile phone to film the whole thing. It was only God that helped me to escape that place"
The group, who often cites the country's anti-gay law as their authority, has not only gained grounds but seems to be working closely with the youth chairman of the community.
The group also seems to be well mobilized, as they wear T-shirts showing the inscription 'Anti-Gay Squad'. This was revealed to NoStrings by another individual who was also a victim of a separate incidence. He said.
"When I met the person I have been chatting with, he seemed pretty calm and cool, but after he took me to one small room, people came in from another door, and were wearing clothes with anti-gay squad written at the back.
"They were shouting 14years as they were slapping and beating me with sticks and machetes. They threatened to take me to the youth chairman, until I released my phone to them, and they asked that I come back with more money, or else they will release my confession video and naked pictures on facebook.
The group is quite conversant with almost every terminology familiar with the LGBT community, and they use this very well to their advantage to carry out violent acts against LGBT persons. A source revealed;
"As I was chatting with one of them, he used almost all the terms that I know of that we generally use when we are talking to each other as gays. I was convinced he was gay already until he took me to this small room where he asked me to enter from the back door, but the other guys came in from the front, after which I was beaten and all my items taken from me including my phone.
If you have been a victim or have experienced some sort of violence as a result of your sexual orientation, or would like to report an incidence, please call the NoStrings hotline on: +234 813 242 0473 , or send an email to info@nostringsng.com
Follow us:
Facebook: facebook.com/nostringsng
Twitter: twitter.com/nostringsng
Have something to say? Leave your comments below.
Have something to share? Ready to tell your story? Contact us.