Nigeria: Mob strips naked and beats 2 men for allegedly having sex
Two Nigerian men in Imo State were stripped naked, beaten and paraded on the street by a mob with an accusation that they were having gay sex.
The incident reportedly happened in the early hours of today in Isiala Mbano area of Imo State, and the victim's identities are unknown.
It was revealed that the men were originally 3 but one smartly escaped upon the mob's arrival. The two men who were left behind were subjected to public humiliation and made to walk naked on the street with what looked like palm leaves tied around their necks and waist by the mob who followed them behind along with a crowd of people who were taking photo's, shouting and abusing them.
It is strongly believed that the homophobic criminals, who carried out the barbaric act, were trying all means to portray them as abominations, hence why they tied leaves around the innocent victim's bodies.
A deeper inquiry into the incident by NoStringsNG reveals that the victims have been apprehended by the police, and may likely need legal support.
Incidents like this are very common in Nigeria and seem to be on the rise of late. Homophobes leverage on the country's anti-gay law and target unsuspected gay people upon which they carry out heinous crimes such as blackmail, extortion, kidnap, rape etc.
Recently, a similar incident was reported about an innocent pastor who was held by a mob and subjected to online abuse. He was beaten and stripped naked on a floor where he was interrogated by criminals and forced to publicly come out as gay.
See photos of the incident below.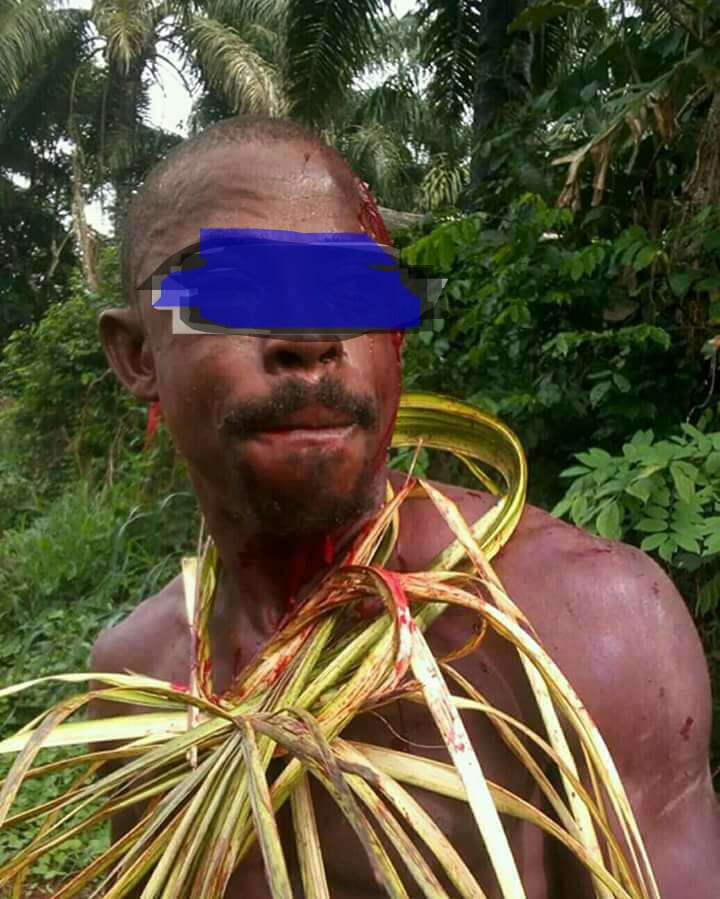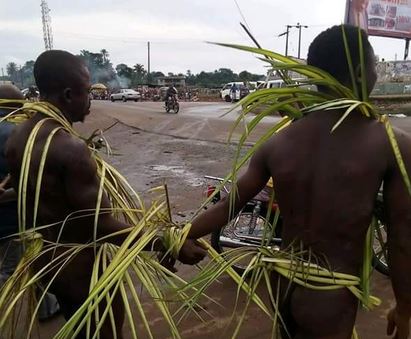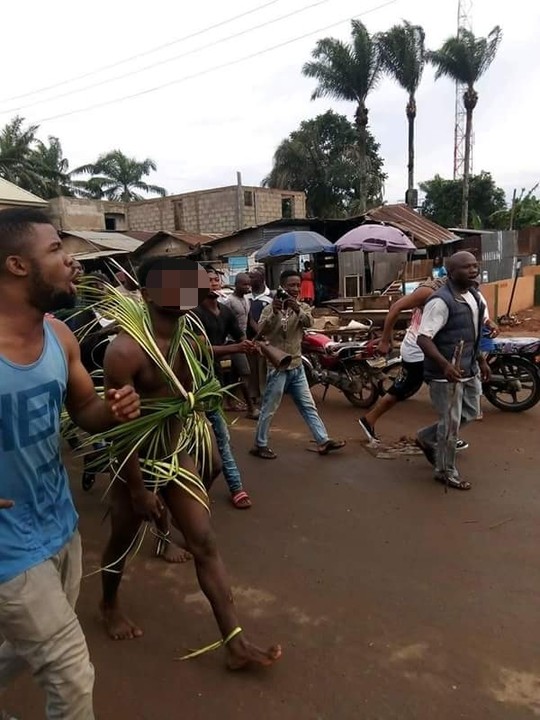 Related articles:
Listen:
Have something to share? Ready to tell your story? Contact us.