Nigeria bans their love, but same-sex couples persist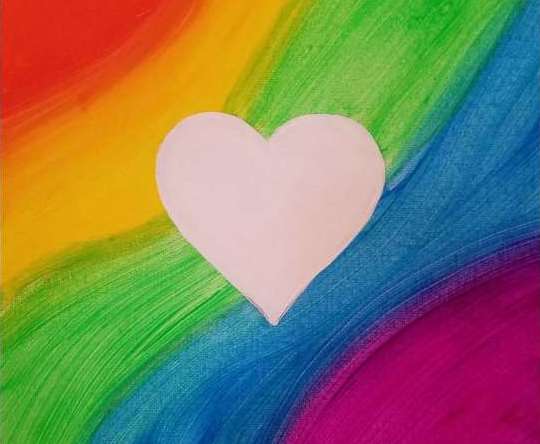 Same-sex couples in Nigeria find healthy relationships difficult to establish and sustain because of the country's anti-gay laws and society's hostility toward homosexuality.  But some LG Nigerians who are giving it a try have told their stories to NoStringsNG:
Gay man plans to marry a woman
Bola, a 31-year old Nigerian gay man living in Lagos, is in a five-year relationship with his boyfriend. He says he is deeply in love with him but still plans to marry a woman because the country criminalizes same-sex marriage and because of pressure from his family. He said:
"I have been dating my boyfriend since February 2013. I am 31 years old now. I love my boyfriend because he is humble, intelligent, calm, and spiritual. We met at the church in November 2012 and started dating in February 2013.
"We have no real plans for the future because marriage is inevitable in Nigeria. We will just remain best of friends."
Maintaining a same-sex relationship is "a battle," he says because gay men are in a "spotlight."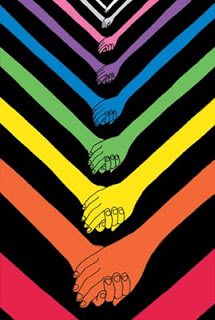 Lesbian plans to marry her lover
Linda, a lesbian, said she connected with her lover online and plans to marry her in Nigeria, even though Nigerian law forbids it. She said:
"My relationship with my girlfriend is a month old. I am 20. I love everything about her especially her flaws. We met on Facebook. I really wish/plan on walking down the aisle with her."
32-year-old lesbian is scared to marry
Jennifer, a 32-year-old lesbian from Benin who is in a four-year relationship with her lover, said that she doesn't have plans to marry her lover because she is afraid. She said:
"My girlfriend and I have been together for four years. She is everything God made her [to be]. We met on one of these social networks. For now, we have no [wedding] plans for the fear of our family and country, but we are really happy together."
Nigerian law keeps gay lovers apart
Samson a 28-year old Nigerian gay man, has been in a six-month monogamous relationship with his boyfriend but has no plans to marry him because of Nigeria's anti-gay law. He said;
"I have been dating my boyfriend for 6 months. We met through the [dating-focused social network] Baddo. Our goal right now is to keep the friendship burning and lovely. We have no plans of settling down together because of the societal values and as well the constitution."
Lesbian wants her lover for a lifetime
Rainbow, a 23-year-old Nigerian lesbian, said she is determined to work towards a lifetime commitment with her lover and the law won't stop her. Describing how she met her lover, she said;
"I had always known her, friends of friends. But then I really saw her face at a party. After that, we met again with friends and we clicked. We followed each other on social media, texted regularly and all. …
"We do plan on settling down together — out of Nigeria. But if we do stay, [Nigeria's homophobia] won't be a hindrance. We are determined to be together."
Gay man and partner plan to raise kids
Harry, a 40-year-old Nigerian gay man, said that together with his partner he intends to "build a home and raise kids."
All names in this article have been changed to protect the identity of the contributors.
Related articles: 
Have something to share? Ready to tell your story? Contact us.