Nigeria: Women's right NGO launch human rights book for women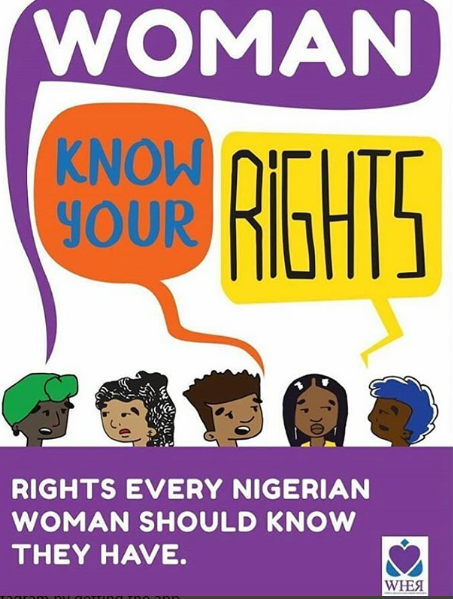 Nigerian women have a new resource for coping with the human rights-related challenges that straight and lesbian women face: rape, forced marriage, domestic violence, blackmail, etc. It's a book titled "Rights Every Nigerian Woman Should Know They Have."
The book comes from the Women's Rights and Health [WHER] Initiative, a civil society not-for-profit organization that works to promote the well-being of sexual minority women in Nigeria.
The cartoon-filled book was unveiled at a two-day workshop that WHER hosted Feb. 27-28.  During the workshop, many women's groups, NGO representatives, lawyers, and activists discussed issues related to women's rights.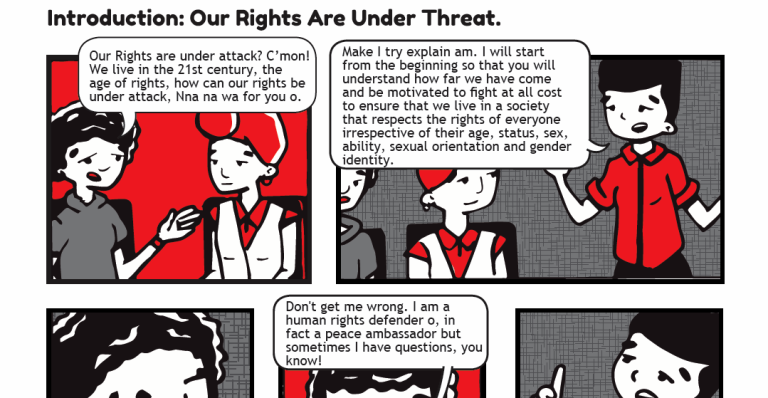 The 50-page book presents simple summaries of Nigerian laws, including the Same-Sex Marriage Prohibition Act and laws governing inheritance, families, bail, landlords, and tenants. It also clarifies the provisions of the Universal Declaration of Human Rights, international treaties, and the African Charter. It describes how those can be used to seek justice when women's rights are violated.
The organization dedicated the book to human rights educators and defenders, including women.
The book project was funded by the Canada Fund for Local Initiatives (CFLI) in Nigeria through the Department of Foreign Affairs.
Related articles:
Have something to share? Ready to tell your story? Contact us.