Meet Frankie Edozien, writer of Nigeria's first gay memoir
Nigerian-American journalist Chike Frankie Edozien wants to help his readers learn about the lives of LGBT Africans, including himself.  He says that his recently published memoir aims to remedy a "lack of understanding of the African contemporary men and women who don't fit into a hetero-normative box."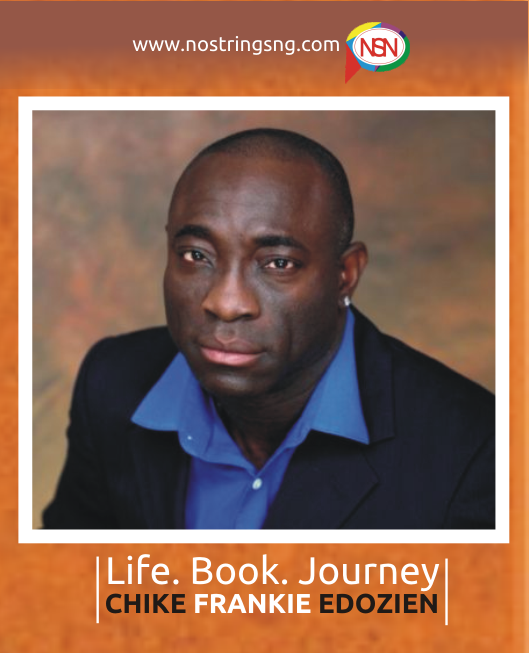 The book, titled Lives of Great Men, describes his life growing up in Nigeria as a teenager and his journey as a gay man.
True to its title, Lives of Great Men describes the experiences of gay African men. But contrary to what the title implies, it also explores the lives of queer African women.
The title "is a little bit of a misnomer," Edozien acknowledged.
As an author, Edozien has written for Time magazine, The New York Times, The Times (UK), Vibe magazine, Out Traveler, Blackaids.org, The Advocate, Quartz, etc.
His book has attracted positive reviews for its non-aggressive narrative about being black and queer.
Maaza Mengiste, author of Beneath the Lion's Gaze, wrote:
"Frankie Edozien's The Lives of Great Men is an incredibly powerful portrayal of what it means to be a gay Nigerian man. But what makes this book so outstanding is its tender and insightful exploration of all the complicated, unspoken bonds in our most intimate relationships. In prose that is at once engaging and inquisitive, Edozien holds the human heart to light and finds the ways it manages to survive despite it all."
Chris Abani, author of GraceLand and The Secret History of Las Vegas, wrote:
"Frankie Edozien writes with an urgency that is compelling, with a vulnerable honesty that is disarming and impressive, and with about his life and a subject so risky and yet necessary. This is not a memoir of coming out gay in Nigeria as much as it is a call to step into our humanity. A necessary and courageous book."
Edozien left Nigeria at the age of 19 to study in the United States. At that time, he said, people were more tolerant toward homosexuals:
"The first gay people I knew were people who worked down the streets from where I lived.. this cluster of men who were hairdressers and they lived in the boys' quarters, sort of everybody knew who they were and everybody kind of left them alone."
He added:
"Growing up in Nigeria for me was just a wonderful, wonderful experience; what I remembered most were the 1970's and 80's Lagos… I had the opportunity to witness a diversity that we no longer see openly."
In contrast, Nigeria is now very homophobic, Edozien said. The dehumanization of gay men in the country is "shocking and staggering." he said.
To listen to the podcast, CLICK HERE.
To buy Edozien's new memoir, CLICK HERE.
Have something to share? Ready to tell your story? Contact us.