Ugandan LGBT Christian Organization seeks for testimonials
Universal Love Ministries a Ugandan LGBT Christian organization is currently seeking for testimonials from individuals globally who are  interested in their work.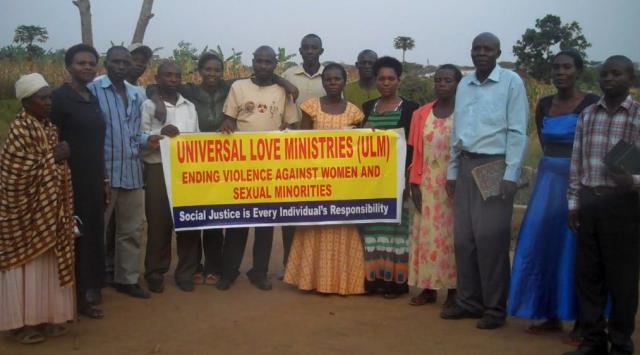 ULM partially started out in 2013 working under another organization in Uganda, but later got its legal identity as a not for profit in 2015. Its mission is to work toward ending violence against women and sexual minorities in Uganda.
LISTEN: An LGBTIQ Person In Uganda Is Still Very Much Unsafe – Brayo Bryans
The organization's activities are overseen by Samson Turiwane who is the founder and currently serves as its director.
Turiwane is a Ugandan humanitarian educator who condemns gender based violence such as domestic violence, corrective rape, homophobia, child abuse, murder, violence stemming from HIV and AIDS, poverty, disease, corruption, war, discrimination of marginalized people and all forms of exploitation teaching.
All collected testimonials will be used to form a new page on the website and may follow the format below.         
Describe your position/business/activities.

Describe your interest and feelings about the mission of ULM; director, Samson Turinawe; programs of the organization that interest you, etc.
Pictures will be appreciated as well if participants are willing to share.
All responses should be submitted to susandeeolsen@gmail.com
To take a look at the new website, please visit www.universal-love-ministries-uganda.org
Have something to share? Ready to tell your story? Contact us.