Two Nigerian women hunted over lesbian allegations, one arrested
A married woman, identified as Adeko Monisola, has been arrested over lesbian allegations.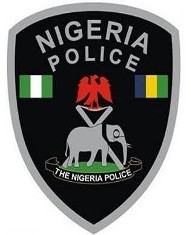 According to media reports, Monisola and a certain Ogunwale Idowu Abiola, were reportedly declared wanted by the Police in Lagos State over lesbian accusations.
Daily Sun reported that Abiola is still on the run, and Monisola has been arrested in Rivers State.
A police source at the state police Command headquarters Ikeja confirmed the report to Daily Sun saying;
"You know that the act is against the law of our land, we must enforce the law,"
According to the source, Monisola, has made useful confession, but denied knowledge of the whereabouts of Abiola as she claimed they lost contact, alleging that she had since relocated to either North America or Europe.
Ogunwale's husband Alhaji Osilo, who reported the issue to the police, when contacted, with bitterness said;
"Yes, my neighbours opened the can of warm that Abiola has been doing the ungodly act with my wife in my house anytime I was away.
"I could not stomach such evil that was why I reported the matter to the police."
Abiola's husband, Abiodun Kelani who seems not to be too bothered with the accusations against his wife. When contacted, he reportedly said;
 "I don't know what the police are saying. My wife is not in the country at the moment. Let the police do their job and let me be."
Meanwhile, the Rivers State Police image maker, DSP Omoni Nnamdi, revealed to media correspondents saying;
"The said woman was arrested in the state after she purportedly absconded from Lagos State.
Asked if the allegations against her were true, he declined comments, saying the matter was under investigation.
This is clearly shameful that the Nigeria police will decide to pursue a case of this kind, even as the country is faced with very challenging economic turmoil, security issues, and corruption.
It is also to be noted that under the unconstitutional anti same-sex marriage law in the country, same gender loving people are criminalized and could face up to 14 years if found guilty by a court.
Have something to share? Ready to tell your story? Contact us.