Ugandan man arrested for blackmailing man with homosexuality
Police in Uganda have arrested one Jose, who tried to blackmail a gay man in Uganda on grounds of his sexual orientation.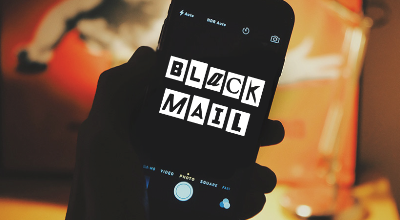 Jose has been trying to extort money from a gay man, using a pseudo facebook account in the name Theah Rivers, before he was arrested by the Police on 29th August and has been charged with blackmail and impersonation.  The 24 year old is a resident of Bweyogerere in Kira Municipality.
Jose was also running another facebook account; Nanyinni Lwo and he used these to threaten LGBTI individuals with the possibility of outing them to their families and the media.
How the Story Unfolded
A few days after the Police raid at Venom, Jose, using the Nanyinni Lwo account contacted his victim through facebook. He informed the latter that he would expose him to the media and his family if he did not comply with his demands. He also sent threatening messages assuring him that he (the blackmailer) had pictures of his victim at different LGBTI community events as well as confessions from people he had allegedly been sexually engaged with.
READ MORE:
LISTEN: 
In one of the screen shots obtained by Kuchu Times, Jose contacts the notorious tabloid Red Pepper and offer to give them information about his victim. The tabloid urges him to share the said information; he then sends the screen shots of this conversation to his victim as proof of how serious he was about outing him.
To stop him from going ahead with this wicked plan, Jose instructed his victim to deposit SHS 500,000 in less than 48hours of providing the Africell number on which he was to put the money. The number has been identified as +256 791 316 742 and is registered to one Sekitoreko Brian.
He didn't stop at threatening the victim but also… (continue reading)..
Have something to share? Ready to tell your story? Contact us.