Shocking: Fake Nigerian Gay Man, Jailed For Raping Woman In Ireland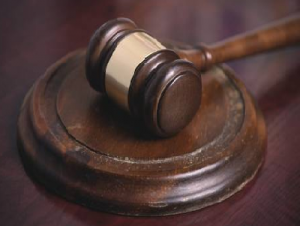 There are several reports making rounds on the internet, about a 22year old Nigerian gay man living in Ireland, and raping a woman.
If this story is true, then this is a shame and these kinds of behavior could go further to damage opportunities for genuine Nigerians who seek asylum outside the country on the basis of their sexual orientation. I strongly submit that people should declare their sexual orientation publicly, once they arrive the country where they claimed asylum.
Please see the story below.
A woman was raped by a 22 year Nigerian gay man. The gay man, Kenneth Udeh,  had met the woman while she was on a night out and offered her a lift home. However, on their way home, he was said to have raped her. Luckily, a passer-by scared him away and the raping stopped.
Kenneth who lives at Coffee House Lane, Waterford, but originally from Nigeria pleaded guilty to the rape of the woman on September 14th, 2014. After the sentence hearing, the judge, Patrick McCarthy, remanded Kenneth in custody until February 29th for sentencing.
The woman wrote in a report which was read to the court on how the Nigerian man "violated" and took "complete advantage of her". She said she didn't feel like living again after the incident saying she had nothing to love for. She claimed it had caused problems on her relationship with her partner and it was only through his patience and understanding that the relationship survived. The woman said that Kenneth had given all black men a bad name and that she was now very scared of black men, and won't get into a taxi now if the driver was black.
"I feel he shouldn't be allowed remain in the country," the woman said.
Have something to share? Ready to tell your story? Contact us.