Nigerian transgender model Veso Golden Oke calls out Olajumoke Orisaguna for anti-gay threats
Nigerian-born transgender beauty queen and model Veso Golden

Oke

has called out bread-seller turned model Olajumoke Orisaguna for her homophobic comments and threats.

It can be recalled that Orisaguna in a recent video, condemned homosexuals and made anti-gay threats while acting surprised to have found out that there are actual homosexual Nigerians.

As a response to Orisaguna's show of ignorance, Oke, posted a video, blasting the model and advised her to learn more about the LGBT community so as to educate herself.

However, in an earlier response to a tweet by NoStringsNG on Twitter, Orisaguna denied ever threatening LGBT persons.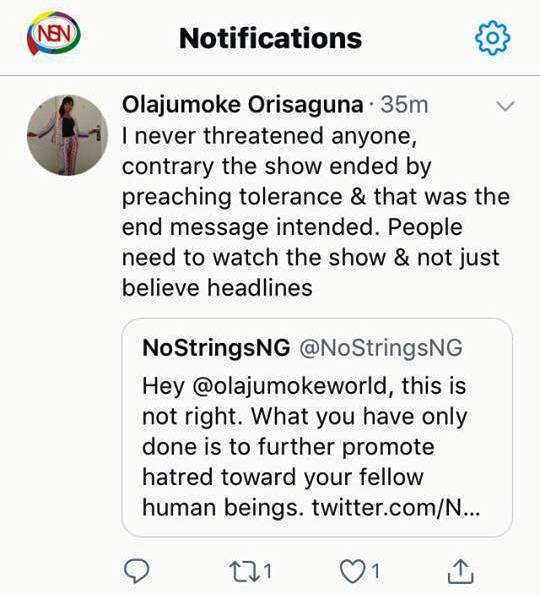 Watch Oke's video below.
Related articles:
Have something to share? Ready to tell your story? Contact us.