Katsina lawmakers prepares to launch campaign against homosexuality
Sequel to alleged homosexual activities in state-owned schools with boarding facilities, Katsina State House of Assembly has ordered full investigation into the claim.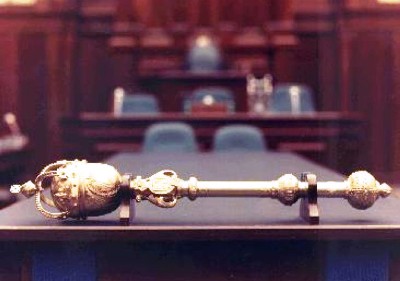 It also directed that the state-owned Hassan Usman Polytechnic, Katsina, be probed for the same allegation.
The House has recommended what it has called an enlightenment programmes on the "adverse effects of homosexuality and lesbianism" for all the students in the state.
Lawmakers in the state on Monday held a closed door session to receive the report of its committee, which investigated alleged homosexual practices at Government Science and Technical College, Ingawa.
It was learnt that the committee revealed in its report that one of the alleged culprits was once a student of the GSTC, but has now gained admission to the polytechnic, prompting the lawmakers to express concerns that he would spread the practice among the students of the polytechnic.
The House of Assembly thereafter directed full investigation into all state-owned secondary schools and colleges with boarding facilities, as well as into the polytechnic.
A member of the committee who pleaded anonymity said stern disciplinary action was recommended for any student found to be involved in homosexuality or lesbianism.
Other recommendations, according to the source, include a directive that sensitization committee be set up, not only in the college but also in all schools with boarding facilities across the state, to enlighten students on "the moral, social and health dangers of homosexuality and lesbianism."
The House Committee Chairman on Information, Nasiru Yahaya, however, said the report was not yet complete because the House of Assembly needed more clarification on the matter before it could make the report public.
Have something to say? Leave your comments below.
Source: https://www.today.ng
Have something to share? Ready to tell your story? Contact us.