Nollywood actor Chinedu Ikedezie, shows his homophobic side
Nollywood actor Chinedu Ikedezie's response to a viral video that showed two men being humiliated for having consensual sex has revealed the actor's homophobia and ignorance.
By Mike Daemon
This is not coming as a surprise as many people including celebrities in the country are still very much ignorant about LGBTIQ+-related issues and what it actually means to be gay.
The Nigerian actor and entrepreneur are just one of those people who still think that homosexuality is a lifestyle choice. The actor's recent comment on a viral video about 2 men who were publicly humiliated for having consensual sex, just proved this.
In his comment on the video which was shared on Instagram days after the heartbreaking incident, he wrote:
"NAWAO! Nothing wey aboki no go see for gate. Even as God created women with all d contours…Mtcheeeewww #Smh"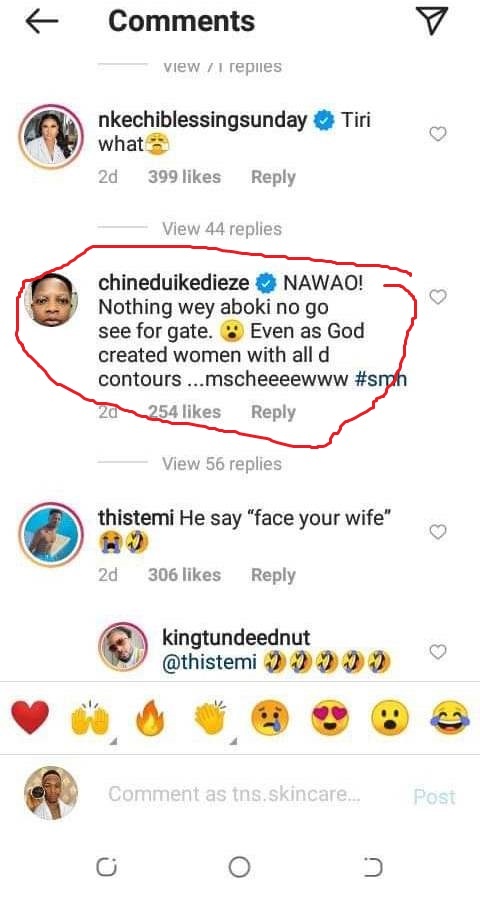 His comment is not only moralizing but clearly suggested that gay men chose to be gay, which is completely unfounded as research has shown that homosexuality is a valid sexual orientation and being gay is absolutely natural.
Meanwhile, in other news, Nollywood actor Uche Maduagwu recently came out as gay and has been trending particularly within the online space since then. However, since the actor came out, he has faced a huge backlash from the public including members of the LGBTIQ+ community who feels that he isn't genuine and has called him a clout-chaser.
Have something to share? Ready to tell your story? Contact us.