Nigerian youth surprised at brother's response after he came out as gay
Bryan, a Nigerian youth received an unexpected response after he came out as gay to his brother.
By Mike Daemon
Many Lesbian, Gay, Bisexual, Transgender and Queer [LGBTQ] Nigerians choose to remain in the closet mostly because of homophobia and the fear of rejection.
However, some get tired of hiding their sexuality and decide to come out to family and friends. But often, many face rejection; while a few are lucky to have supportive families.
But Bryan could be considered as one of the brave ones who choose to live their true and authentic life regardless of the possible negative outcome.
In a recent chat conversation on Whatsapp, Bryan, a Lagos-based Nigerian youth decided to open up to his brother about his sexuality but was shocked at the response that he received.
See screenshot of the conversation below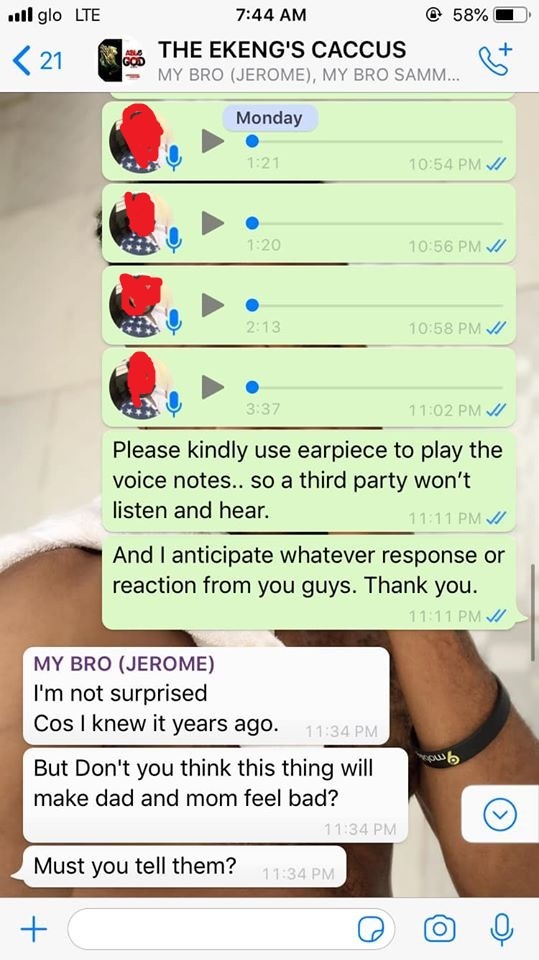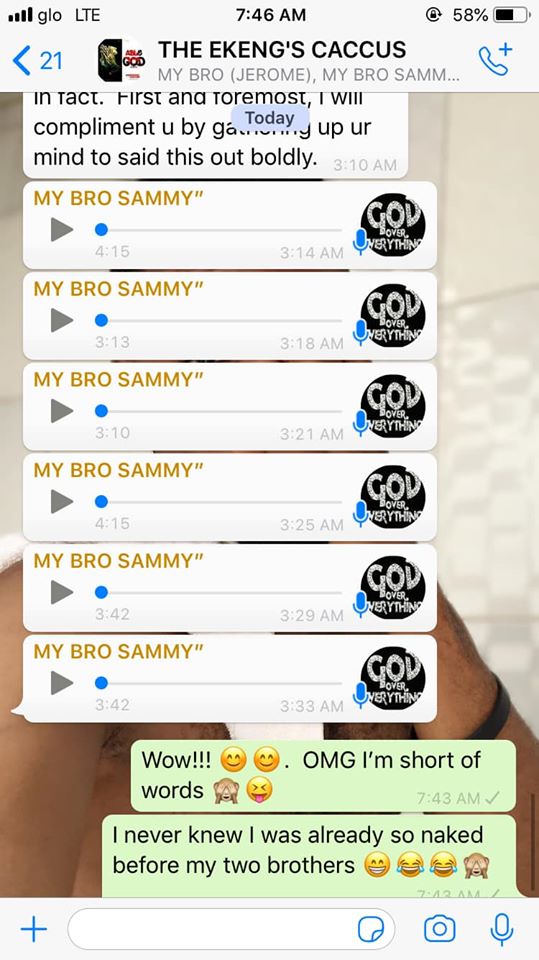 Have something to share? Ready to tell your story? Contact us.