Nigerian woman finds out her fiancé is bisexual, her reactions shock many
Screenshots of conversations about how an anonymous Nigerian bisexual man opened up to his fiancé about his sexual orientation have shocked many, especially the lady's response and action after finding out that he was secretly dating a man.
By Mike Daemon
In Nigeria, many gay and bisexual men hide their sexual orientation and marry women mostly. This is mostly due to the fact that homosexuality is criminalized in the country. But it isn't always about the fact that they can't legally marry persons of the same-sex, but sometimes they also do this to have children, to please or avoid unnecessary pressure from their families.
In most cases, their wives do not know that they are either gay or bisexual. However, this is not the case with this anonymous Nigerian bisexual man who decided to open up to his fiancé about his sexual orientation.
In the chat shared on Facebook by his blogger friend, the anonymous man said that he got an unexpected response after he told her about his secret relationship with another man.
See the screenshots below.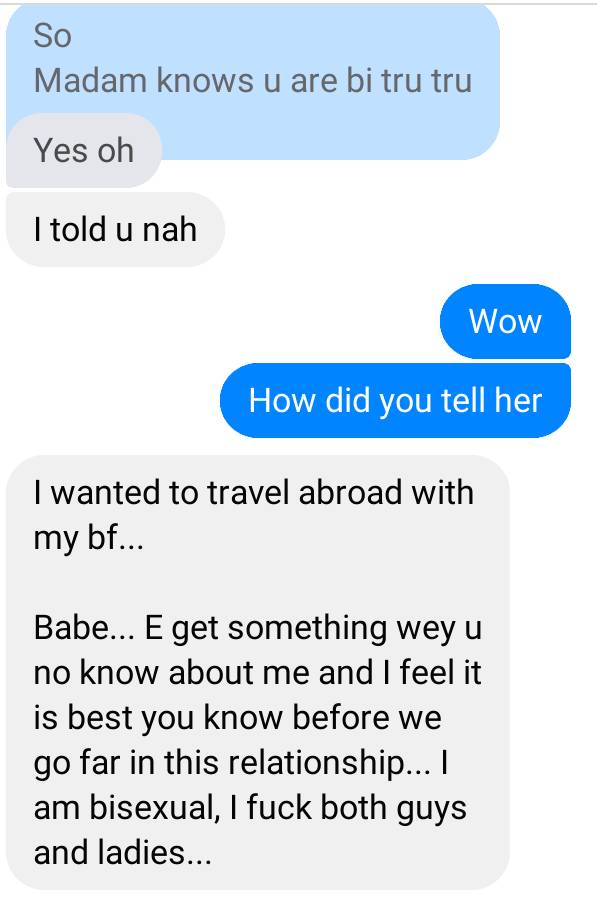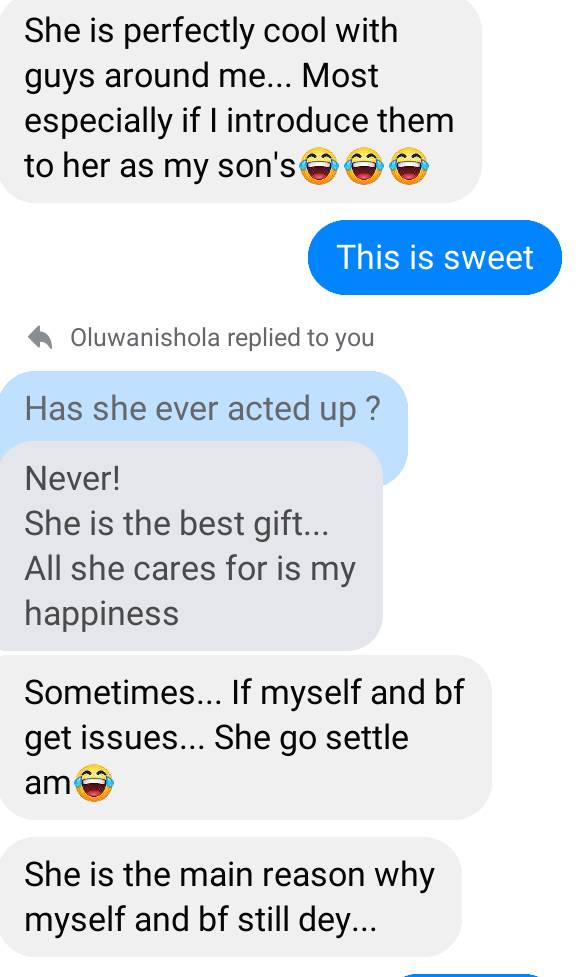 For some who read this story, it might seem like the idea of having multiple romantic partners is inherently associated with bisexuality. But this is not the case at all. Being bisexual doesn't mean that one must establish relationships with multiple partners; rather it means that a bisexual person is sexually or romantically attracted to people of two or more genders.
However, just like everyone else, some bisexual people might choose to be in open relationships.
Have something to share? Ready to tell your story? Contact us.