Man loses chance for employment after it was discovered that he's gay
A Nigerian man has shared details about how he lost an employment opportunity after he was outed as gay.
By Mike Daemon
In a screenshot that was shared on Facebook by his blogger friend, it was revealed that he lost the chance for possible employment after he was outed by a closeted gay man who works with the organization simply because he had previously turned down his request for a hook-up.
According to him, he was qualified for the position and even received a phone call from one of the staff who informed him that they were impressed with his interview performance and were looking to employ him, but only for him to later receive a shocking phone call from the organization informing him that they were no longer interested in hiring him because he is gay.
RELATED:
See the screenshots below.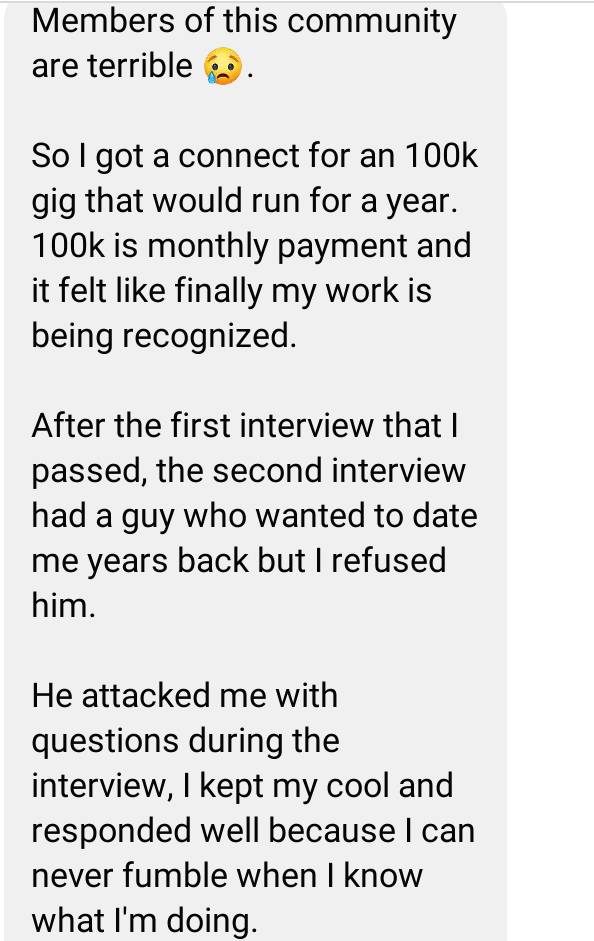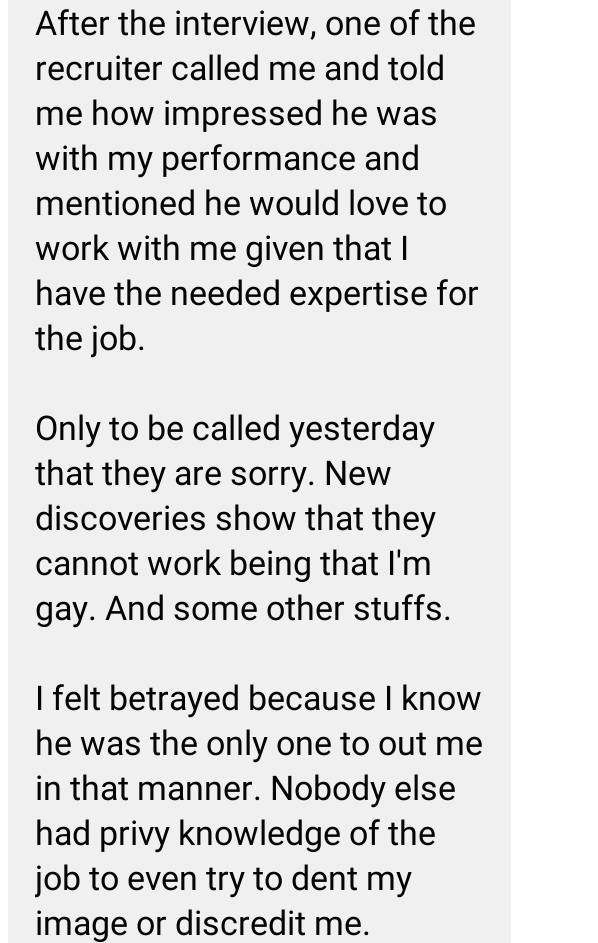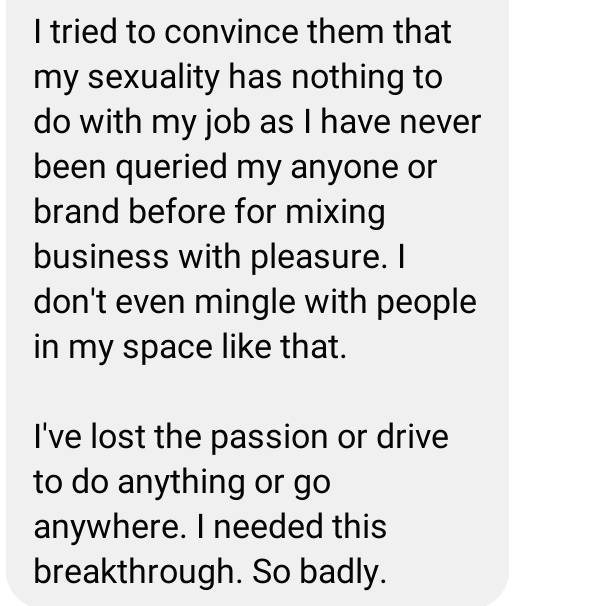 This is just a sad but familiar reality for LGBTIQ+ persons living in Nigeria where they continue to face various forms of discrimination based on their real or perceived sexual orientation.
Have something to share? Ready to tell your story? Contact us.