Gay man worried after his mother opts for anal examination to find out if he's gay
A young Nigerian gay man has cried out seeking help after his mother threatened to take him to the hospital for an anal examination to find out if he's gay.
By Mike Daemon
In the conversation between the young man and a blogger friend which was shared on Facebook, the young man shared his fears and concerns about his mother's threats.
In the conversation, the young man asked:
"Can a test, I mean a medical test detest whether one had have sex before, I am referring to bottom".
See the screenshot of the full conversation below.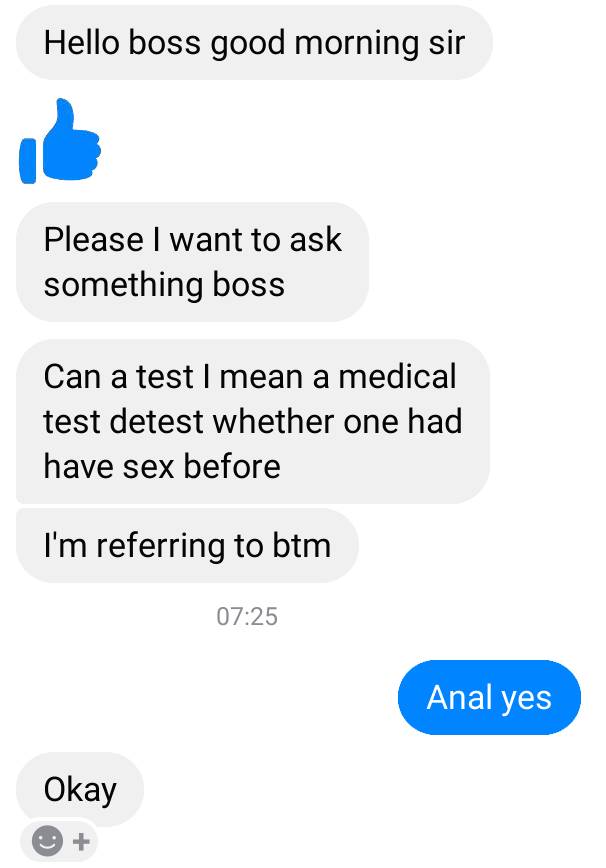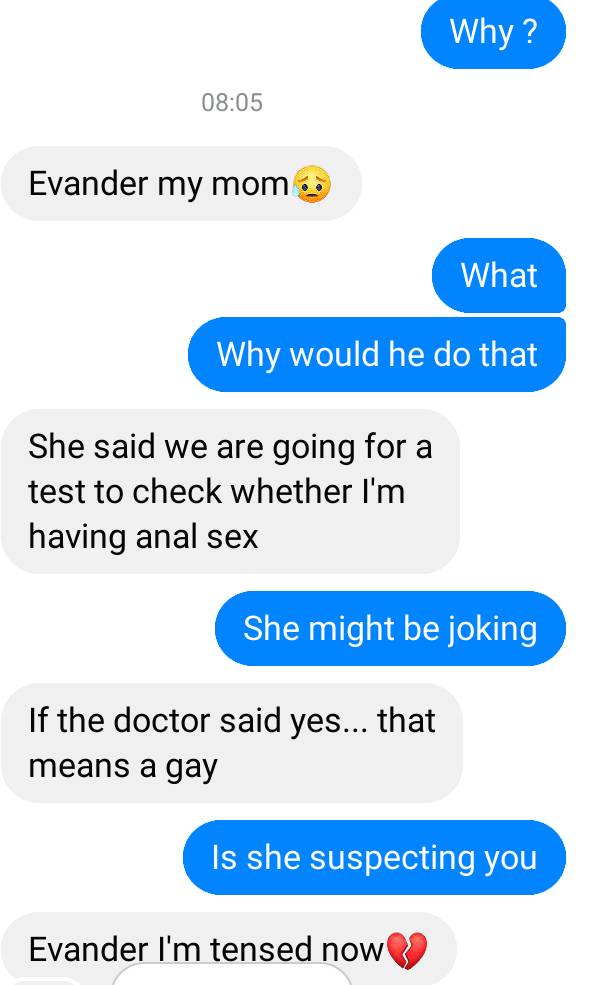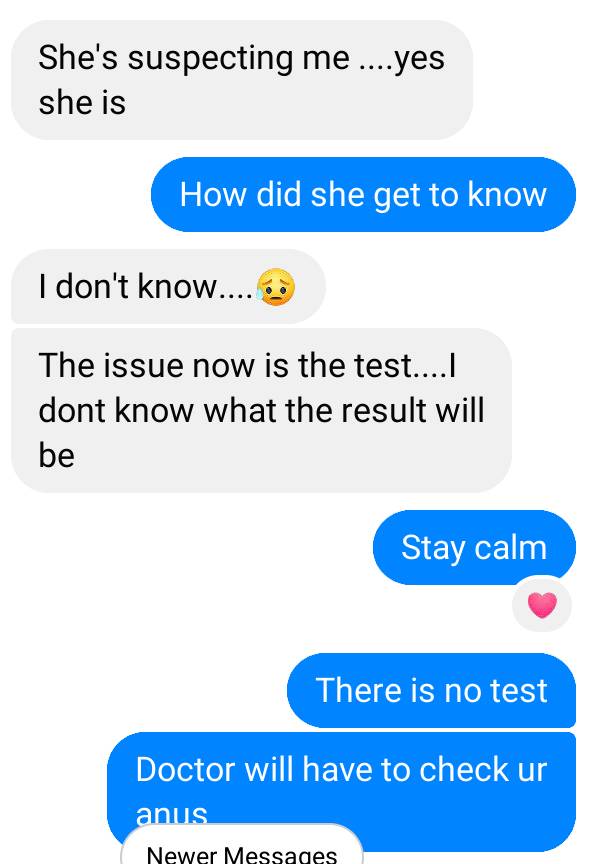 Many have condemned and spoken against the mother's behavior and a lot of other people who commented stated that it was completely illegal for a doctor to carry out any form of anal examination for the purpose of finding out if a person has had anal sex or not or even disclosing the result of any such test to anyone else without their consent.
Someone wrote:
"As long as he's matured, nothing can be done without he's consent. It's against the medical ethics"
Another wrote:
"In my professional ethics, the patient's consent is fully needed for the info to be disclosed to another person, as long as he/she is an adult. The guy should not panic, he should just FORM as if it's paining him when the Dr wants to insert the test tube, and try to contract the anal sphincter, it's easy! His mind set is the key here"
In as much as many people were generally very supportive and provided useful advice, it is important to make clear that forced anal examination to ascertain a person's sexual orientation is not only homophobic, but unethical and constitutes cruel, inhuman, or degrading treatment/ torture and can come with mental health implications for gay people.
LGBTIQ+ persons who experience any type of human rights violations or who need help with psychosocial and legal support can do so via the Qtalk app for free.
To download the app, click HERE.
Have something to share? Ready to tell your story? Contact us.