Video: Nigerian man condemns the killings of homosexuals in Nigeria
A Nigerian man has lashed out bitterly condemning the killings of homosexuals in Nigeria.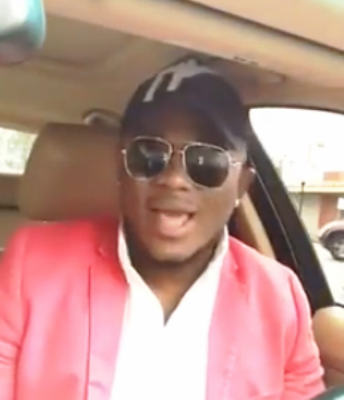 In a 3 minute video which appeared on Abiyamo.com, the unknown man who all through the video, spoke from the front seat of his car, expressed deep concerns as to how homosexuals in the country are being treated.
He likened the barbaric nature of treatment meted out against homosexuals to that of the behaviors of the Boko Haram terrorist group in the country.
In a further statement, he urged Nigerians to focus more on other meaningful things and their individual lives so that they can become successful people.
He condemned jungle justice, and suggested that there should be a law in place to punish those who form groups and then take the law into their hands.
Finally, he spoke about the need for Nigerians to show love to one another and to become more of their brother's keeper.
Watch the inspiring video Below.
Nigerians Who Beat And Burn Gay Men Are Worse Than Boko Haram And Fulani Herdsmen Combined Says Angry Nigerian Man Based Abroad…

Posted by Abiyamọ on Tuesday, October 11, 2016
Have something to say? Leave your comments below.
Have something to share? Ready to tell your story? Contact us.