Nigeria: Man charged to court for homosexuality in Sapele
A Nigerian man is facing charges in court for allegedly having sex with another man in Sapele, Delta State, Nigeria.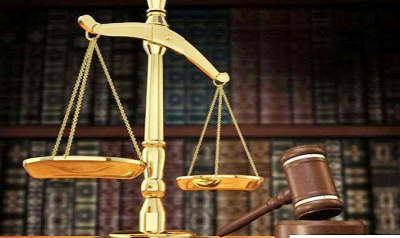 He said that he was arrested by the police in October this year and then later charged to court in the same month.
Precious (names have been changed), who opened up to NoStrings in an interview said that he was blackmailed by a man he met and connected with, who later claimed that he forced him into having sex with him, and that the whole thing was arranged by the mother of the blackmailer.
"It is what they do; I discovered this after the whole incidence. They blackmail people and get them into paying them money out of fear "
Precious said that he refused to pay money, and then the issue was charged to the Sapele Magistrate court on a one count charge for 'having carnal knowledge against the order of nature' as prescribed under section 214 of the Nigerian criminal code.
He also said that he has appeared in court six times, since the case was charged to court, and now his family is spending so much money to continue with the court case.
 "My family paid over one hundred and twenty thousand naira to the lawyer as registration fees and we always pay the lawyer for each appearance in court"
Everything is now complicated for precious now, as he has already given a confession to the police commissioner after he was threatened to admit that he is guilty.
"At Asaba out of fear, I confessed before the police Commissioner, but I have not been cross examined in court"
Precious said that he is so scared right now as he may end up in jail.
He also said that he will appear again at the Magistrate court on the 6th of December 2016.
Have something to say? Leave your comments below.
Send all inquiries and eyewitness reports to info@nostringsng.com
Follow us for more stories:
Facebook.com/nostringsng
Twitter.com/nostringsng
Have something to share? Ready to tell your story? Contact us.