My Experience, Being Gay And HIV Positive In Nigeria – Ola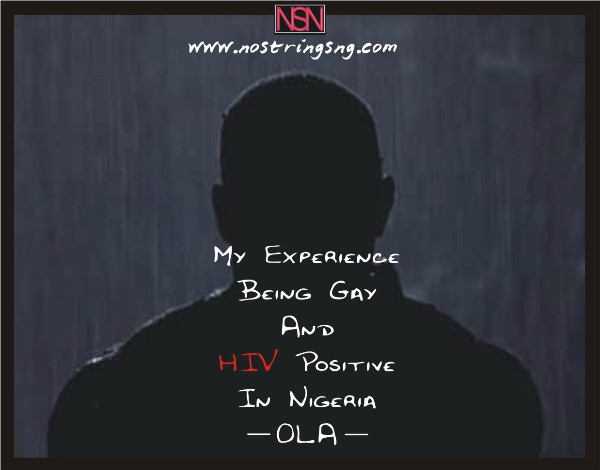 Ola a 20 years old student of The University of Lagos Nigeria, has opened up about his experiences on the NoStrings podcast about living with HIV and being gay in Nigeria.
By Mike Daemon
He explained on the podcast about how he opened up to his health councilor concerning his sexual orientation, and the reaction he got, also about how his family is currently coping with realizing that he is HIV positive.
HIV/AIDs has over the years been linked to homosexuality by both epidemiologists and health professionals, especially as it was first discovered in the early 80's in five homosexual men who showed serious symptoms of the virus?
Many have used this fact to oil an argument, claiming that HIV is a gay disease. Now in truth, most homosexuals engage in frequent unprotected sexual activities mostly as a way of escaping the homophobic realities that they consistently experience from the society, and thus leading to risky and reckless sexual behaviors. And these behaviors, further increases the number of LGBT persons exposed to the virus, eventually leading to an increasing number of infected LGBT persons.
And to make matters worse, sadly, some religious institutions, and even individuals within these religious organizations has continued to ignorantly attribute the cause of HIV to homosexuals and homosexuality. Some claim that HIV is a curse from their God on homosexuals for engaging in immoral and what they call a detestable lifestyle.
Clearly, HIV is not a gay disease, as just anyone could get infected, regardless of sex, ethnicity, or sexual orientation; However, HIV still severely affects homosexuals across the globe.
A leading factor that has led to the widespread of the disease is the constant promotion of widespread homophobic behaviors.  Discrimination is also a key factor in this very sad resulting outcome.
Most LGBT people live in fear and isolation, dealing with internalized homophobia, depression, guilt and shame, and are busy going through all these things with less time to focus on their health, and caring less about getting tested and staying healthy.
They fear exposure, as they may not freely be able to discuss issues concerning their health in general for fear of being discriminated against.
To listen to the full interview, please click the download link under the poster above to download.
Do you have something to say about this podcast episode? Leave your comments in the comment section below.
Have something to share? Ready to tell your story? Contact us.