Alleged Homosexual Man Beaten To Death In Ondo State Nigeria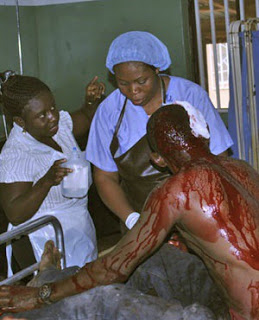 Another terrible thing has happened in Nigeria, again. A man accused of being gay, Akinnifesi Olumide Olubunmi, was allegedly mobbed in Ondo State on February 17, 2016.
According to reports, some of which are from his Facebook profile, he died the next day from injuries sustained from the severe beating he received at the hands of the irate mob.
A Facebook user, who goes by the name Ogbeni Ade Omo Ade explains the incident that led to Akinnifesi's death: In a post titled 'End of a gay', he said:
"Akinnifesi was a guy that everybody in the community thought was a responsible person not until his secret was revealed when he was caught hands down with honourable Dotun who was a serving supervisory councillor in Ondo west local government in Ondo state he was beating mercilessly by Ondo youths that saw everything bad in a man dating a man he was rushed to the hospital but he later died of internal bleeding due to the mob beating the honourable has committed a lot of atrocities by engaging in bisexual activities he is still on the run although his properties has being destroyed his house and family's house has being burned down this should serve as a great lesson to all youths!"
Please, See pictures below…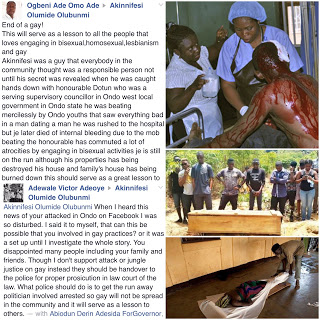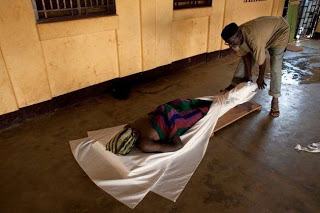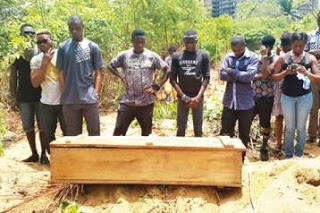 If this story is true and actually did happen, then this is a shame to our country Nigeria. This is a crime.
A crime has been committed, and so therefore everyone responsible for the killing of this man should be arrested and made to face the law.
There is no provision in the law, prescribing that people should be killed for being gay. This is clearly an act of wickedness and plain evil. We cannot be silent and allow things like this to continue to happen in this country. Remember, it could be your brother, your loved one, or just someone you know.
Have something to share? Ready to tell your story? Contact us.