The Fear That I May Never Marry As A Homosexual In Nigeria.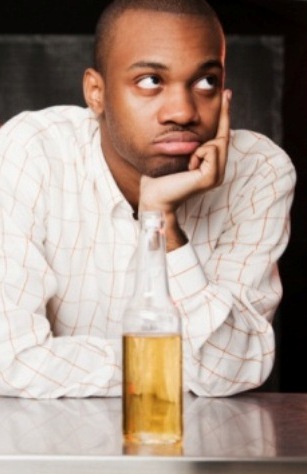 Since the anti-same sex marriage law was enacted in the country, members of the LGBT community have suffered all kinds of abuse and some have even lost their lives. These acts not uncommonly perpetrated by the police and law enforcement officers, who often take laws into their own hands.
Life for LGBT persons in Nigeria is without a doubt difficult. Many have given up hope that things will ever get better in the country. Some have found a way to get out of the country, seeking asylum in foreign countries, and a majority are contemplating same.
Nigeria is a very conservative country, rooted in its different cultures that portray marriage with the opposite sex as the only valid kind of marriage. From childhood, many Nigerian parents will start to instill into their children the importance of heterosexual marriage, the need to have children and expand the family lineage, and sustain the family name. These are part of the many reasons why most parents feel terribly disappointed when a child decides not to marry or finds it difficult to find a loving and compatible partner. In fact, staying single is not an option for most parents, as they will not agree to it. NEVER!
Many Nigerian parents believe that marriage brings blessings from God/gods. They also believe that it brings happiness and fulfills a man or woman, and in fact, many conclude that marriage makes you a proper man or woman.
I was having an argument with my elder brother who is married, and who practically lives in our family house, and is feeding from my mother. During the course of our argument, he said that without marriage you will never gain respect from the larger Nigerian society. And that you become a man the very day that you marry. I told him that a man is a man and a woman is a woman, and this has nothing to do with marriage, and it's about how you identify as an individual. That marriage is just an alternative expectation, an activity that only you can decide to venture into, and do with it however you choose, depending on what you believe in. I also reminded him that it is part of the many roles and responsibilities that the society has placed on its members.
I also mentioned to him that these expected responsibilities are part of the many things that have placed people in boxes and bubbles. It does not allow people to make their own rules and define how their own lives should be, and that until we break out of these boxes, only then would we experience freedom. Freedom is when we are able to make our own rules and take charge of our own lives and then face whatever consequences that may come as a result of our very actions, either good or bad.
He is not the only one in Nigeria who holds this kind of belief. Many Nigerians think same and will fight and die for it as the only way to be.
We are living in a society that has defined what a man and a woman should look and be like, and therefore whatever way of thinking contrary to this already constituted arrangements of things, is termed as a rebellion by the society. They will not leave you alone, and they will not let you be. They believe that they have a responsibility to be all up in your business. They will choose for you, what to want, how to think, who to love. And they have succeeded with many, pulling them into doing things they wouldn't ordinarily do.
As a homosexual, you wonder if you will ever be able to settle with the one you love, a special person, have a normal life – (whatever that means) have children and be happy. The future is uncertain for you.
True, homosexuals may never be able to marry in Nigeria, and many for this reason become very promiscuous and have tagged homosexuality to be a game, and in turn blame one another for their failed attempts at finding love. But remember, you are putting your life at risk, risk of attracting a deadly disease that you will live to regret forever.
You say, "Since I can't marry, it is best I enjoy my life to its fullest while I am still able to".
A Nigerian gay man of 50 years emailed me his picture and wrote me a lengthy email about how he has searched all his life for a partner and has failed, and feels very lonely. He is afraid that he will die alone. The society has done a number on him, now he wants to commit suicide.
But hold on a little, have you ever asked yourself these questions? Is marriage really for me? Will I really be happy if I get married, must I marry? Are these thoughts of marriage really originating from me? Why do I need marriage?
If you have considered all of these and still think that you need marriage, I will say that, sadly, while same-sex marriage is not attainable in this part of the world YET, it will be wise if you focus on establishing and building a meaningful relationship with someone whom you don't just desire for sex.
While you are in Nigeria, you can be happy with someone, and YES! you can live with someone and of course it may not seem like marriage in a traditional sense, but at least you will have someone to hold, cuddle, and have a life with.
I know many will ask, what will I tell neighbors? What about family and friends? But I say, my dear, people will talk, it's part of the many reasons why they have mouths. But if you carefully apply wisdom, then no one will harm you for just living with a mate. And about dealing with your family, well, I will say that, carefully explaining to them that you do not want to marry because you do not believe in it is enough. But if they press further, then you have every right to keep them away from your life for the sake of your own peace of mind. This may be a painful decision, and you may find it very difficult to explain, but then again, it is the wisest thing to do, after all, you do not want anyone to come digging you inside out.
So I say, have a life, be happy!
Have something to share? Ready to tell your story? Contact us.