Persecutors In Saudi Arabia Calls For Death Penalty For Homosexuals!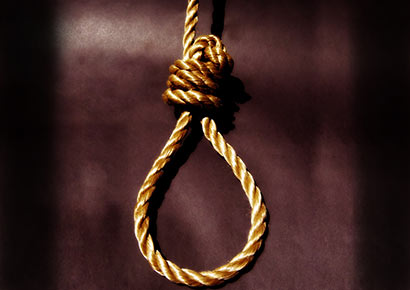 It's been reported that prosecutors in Saudi Arabia are calling for the death penalty to be consistently enforced against those found guilty of homosexuality.
Officials in the city of Jeddah argue that the harsh penalty is necessary because of the rise of social media and the internet which, they claim, are leading to an increase in "boldness in cases of abnormality".
According to the Okaz newspaper, the Bureau of Investigation and Prosecution in Jeddah has prosecuted 35 cases of homosexuality and 50 of cross-dressing in just the last six months.
A doctor in the city was recently arrested by the morality police after he flew the LGBT rainbow flag at his home. He was released on bail after he claimed that he bought the flag on the internet because of the bright colours, without being aware of its meaning.
A spokesperson for the US State Department told the Washington Blade that it is "aware of these reports, but cannot verify their accuracy. We continue to gather more information."
It's been previously claimed that in some cases religious police from the Commission for the Promotion of Virtue and Prevention of Vice set up fake dates to entrap gay man.
Saudi Arabia is one of five countries in the world that has been known to actually execute gay people, although eight allow for the extreme penalty in their laws.
Most commonly, however, those found guilty of homosexuality in Saudi Arabia are punished with imprisonment, lashings and banishment. These sentences are based largely on the whim of Islamic judges and clerics hearing individual cases.
Source: http://www.mambaonline.com
Have something to share? Ready to tell your story? Contact us.