NoStrings Teams Up With Kenny Brandmuse!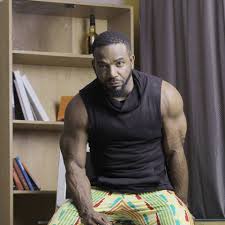 Hello everyone,
NoStrings is teaming up with Kenny Brandmuse to answer some of your different questions on, sex, life, HIV/AIDS, depression, etc. You will surely get help and connected to the right people, if further assistance is required. You do not have to send us your personal information, just a recorded or text question will do. Thank you.
The episode will be tagged 'NoStrings with Kenny Brandmuse' look out for it to get your answers. Send all enquiries and questions to info@nostringspodcast.com
About Kenny Brandmuse?
Kenny Brandmuse is a brand expert with Orange Academy, Africa's first brand school with an alumni base of over 500 professionals working in the Brand Communications industry, in Nigeria and beyond. He is also the founder of Is Anyone In Africa? (IA.IA) a private and discreet space to connect with love if you or your loved ones are dealing with HIV care questions on sexual orientation issues in homophobic Nigeria.
He came out as gay in 2015, and later confirmed that he has been living with HIV/AIDS for 15years.(Read his coming out story here)
Have something to share? Ready to tell your story? Contact us.