NoStrings condemns bad media coverage on LGBTI issues in Nigeria
Even though this is not new, we at NoStrings on behalf of LGBTI Nigerians, condemn the unprofessional and unethical journalistic approaches and methods adopted by the Nigerian mainstream media as regards its style of reportage on LGBTI issues in the country.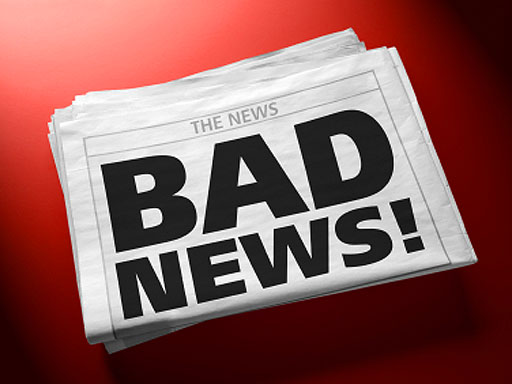 We do this by taking into consideration the amount of lives that are being destroyed everyday by bad journalistic articles, often written with little or no research and filled up with wrong terminologies and all forms of ill and demeaning words aimed at further tarnishing the image of LGBTI persons.
Read Also: This Nigerian Book, Will Help You Understand Gender and Sexuality Better!
It seems to be that the Nigerian media of the now, is not particularly concerned with professionalism but into the business of crushing lives just to pull traffic to their platforms and then generate revenues.
If this continues as a trend, then there is indeed very dark days ahead for all of us, and this raises great concerns for the future to come.
We say that this is not only unprofessional and bias, but very callous and stands against everything that the journalistic profession stands for, and so, we therefore urge all those who are into this act to desist and go back to the drawing board and research the actual role of the media.
The media should look to deliver accurate, factual and well investigated reports, vested in truth and objectivity, but we are deeply pained that today's media lacks all these, and its practices are the opposite.
The media should be able to represent multiple viewpoints.
The media owes to deliver to its audience a well researched and accurate report, and then allowing for it's audience the chance to draw in their own conclusions. We can reference as an example, a media reportage by The News Nigeria on the six alleged gay men that were arrested in Benin. The paper with their headline, portrayed the suspects as guilty. This they did with the headline "Nigerian police arrest six 'abominable' homosexuals"
The media should also respect privacy and cause no harm.
This is in line with section 37 of the Nigerian constitution, which states; "The privacy of citizens, their homes, correspondence, telephone conversations and telegraphic communications is hereby guaranteed and protected. Publishing the actual names, pictures, videos and audio materials of individuals in articles especially in an exploitative manner is also a breach of this section of the law. An example of this is the recent article published about the 2015 winner of Miss Anambra  competition, Chidinma Okeke whose personality was scandalized by the media, alleging her to have engaged in acts of lesbianism, by publishing what seems to be a sex tape showing her and another female.
The media should above all give voice to the voiceless;
It is a shame that the Nigerian media fails to take into account the reality that LGBTI persons are in the minority, and even though the larger Nigerian society wants to remain in denial that LGBTI persons exists and that their rights needs to be respected as individuals. Others lack the understanding of the true nature of what it means for one to be LGBT, it is therefore the role of the media to highlight and report accurately issues affecting them. The media's position is to amplify this with objectivity and presenting the true facts. 
Have something to say? Leave your comments below.
Have something to share? Ready to tell your story? Contact us.