Nigeria's first collection of queer-themed poems: 'Brilliant'
Unoma Azua, a Nigerian human rights activist, and her friend Michelle Omas have put together a brilliant collection of Nigerian LGBTQ-themed poems.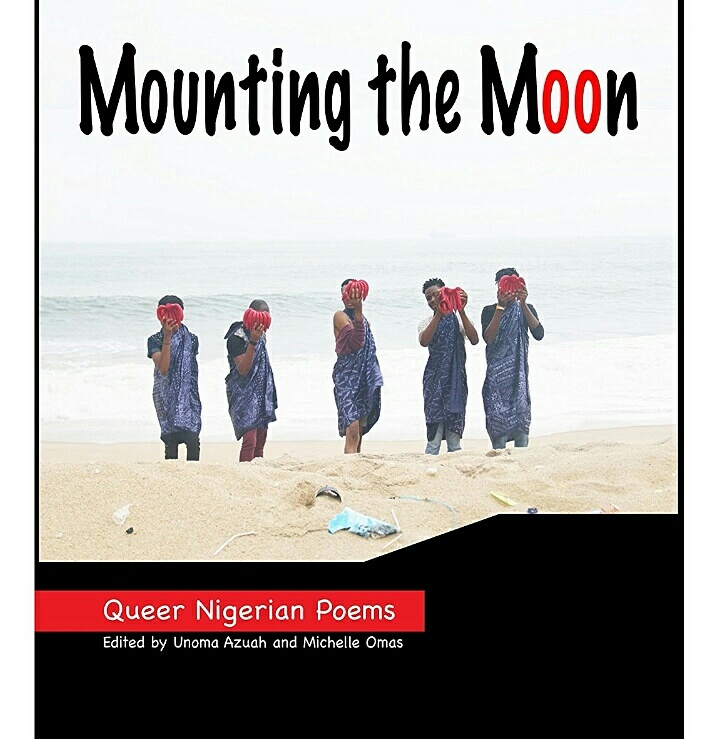 "Mounting the Moon," the anthology that they edited, is Nigeria's first-ever collection of LGBTQ-themed poetry. The poems in the book explore a variety of issues and experiences of LGBTQ Nigerians.
They describe the project as "a ray of sunlight and positivity to brighten up the lives of people being persecuted for who and how they love." It is aimed at providing comfort to LGBTIQ persons in Nigeria who are often hunted and dehumanized, they say.
Unoma Azuah is an award-winning Nigerian LGBTQ rights activist and writer whose works focus on LGBTQ literature. She currently teaches writing at the Illinois Institute of Art in Chicago.
Her previous work, "Blessed Body," was a collection of compelling Nigerian LGBTQ-themed stories.
The new book is available on Amazon and at Barnes & Noble.com.
Related articles:
Have something to share? Ready to tell your story? Contact us.