Nigeria: 53 in court for allegedly attending a gay wedding
The Police on Wednesday arraigned 53 persons, who were allegedly arrested during a gay marriage, before a Magistrates' Court in Chediya-Zaria, Kaduna State.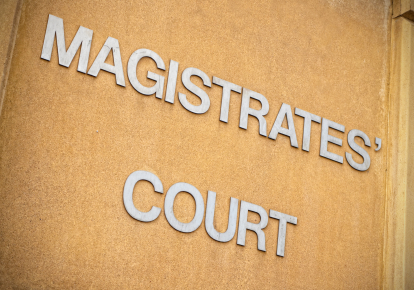 The prosecutor, Mannir Nasir, said the accused were arrested on April 15 at Zaria Motel and were being charged for conspiracy, unlawful assembly and belonging to a gang of unlawful society.
He said the offences contravened Sections 97, 100 and 197(a) of Criminal Procedure Code, CPC.
"On April 15, 2017 at about 2100 hours a team of policemen led by DSP Muhammad Lawal-Mashi arrested and brought to police station 53 persons.
"The arrested persons included; Jibril Abdullahi, Sagir Abubakar, Anas Mohammed, Mustapha Ababukar, Musa Ibrahim and Suleiman Usman among others, all of various addresses.
"Information reached the police that this group of persons conspired to celebrate a gay marriage at Zaria Motel between one Faruk and Sanusi both at large," the police prosecutor said.
The accused persons, however, pleaded not guilty to the charges, and their counsel, Yunusa Umar asked the court to release them on bail in line with sections 35 (4) and 36 (5) of the Constitution.
Mr. Umar lamented that the accused persons were detained in police custody for more than 24 hours contrary to the provisions of section 341 of CPC.
He told the court that most of the accused persons were students in their tender age.
The Chief Magistrate, Auwal Musa-Aliyu, granted bail to the accused persons in the sum of N500,000 each, with one surety each in the like sum, who must be a blood relation to the accused.
He ordered that each surety must present two passport size photographs, valid identity card, bank account number, letter of credence from a traditional ruler, a 2015 utility bill and a valid GSM number.
The Chief Magistrate adjoined the case till May 8, for further hearing.
On the other hand, rights activists in Nigeria have all expressed a deep sense of shock and resentment at the outrageous amount set for bail by the magistrate.
"As for the bail issue…..it is a ridiculous situation in Nigeria because bail is actually free. One said.
Another said he feels that the judge is actually trying to jail the accused young men as they will not be able to satisfy the bail conditions set for them.
He said;
"The painful thing is that the magistrate is determined to jail them otherwise why would he put the bail price so high, because none of these young men's family can afford even 50,000naira.
A human rights activist discredited the part of the story which stated that the accused young men were trying to have a same-sex wedding, especially since homosexuality has been made illegal in the country.
"This is a serious and sensitive case. We all know that no sensible group of persons will organize gay marriage in Nigeria. The Media and Police must have garnished the story. He said.
Have something to say? Leave your comments below.
Source: http://www.premiumtimesng.com
Have something to share? Ready to tell your story? Contact us.