Be a part: Upcoming Nigerian LGBTIQ web docu-series
One Action Foundation, a Nigerian human rights NGO is about to make a powerful new LGBTIQ themed web-based docu-series, and they want you to be a part of it.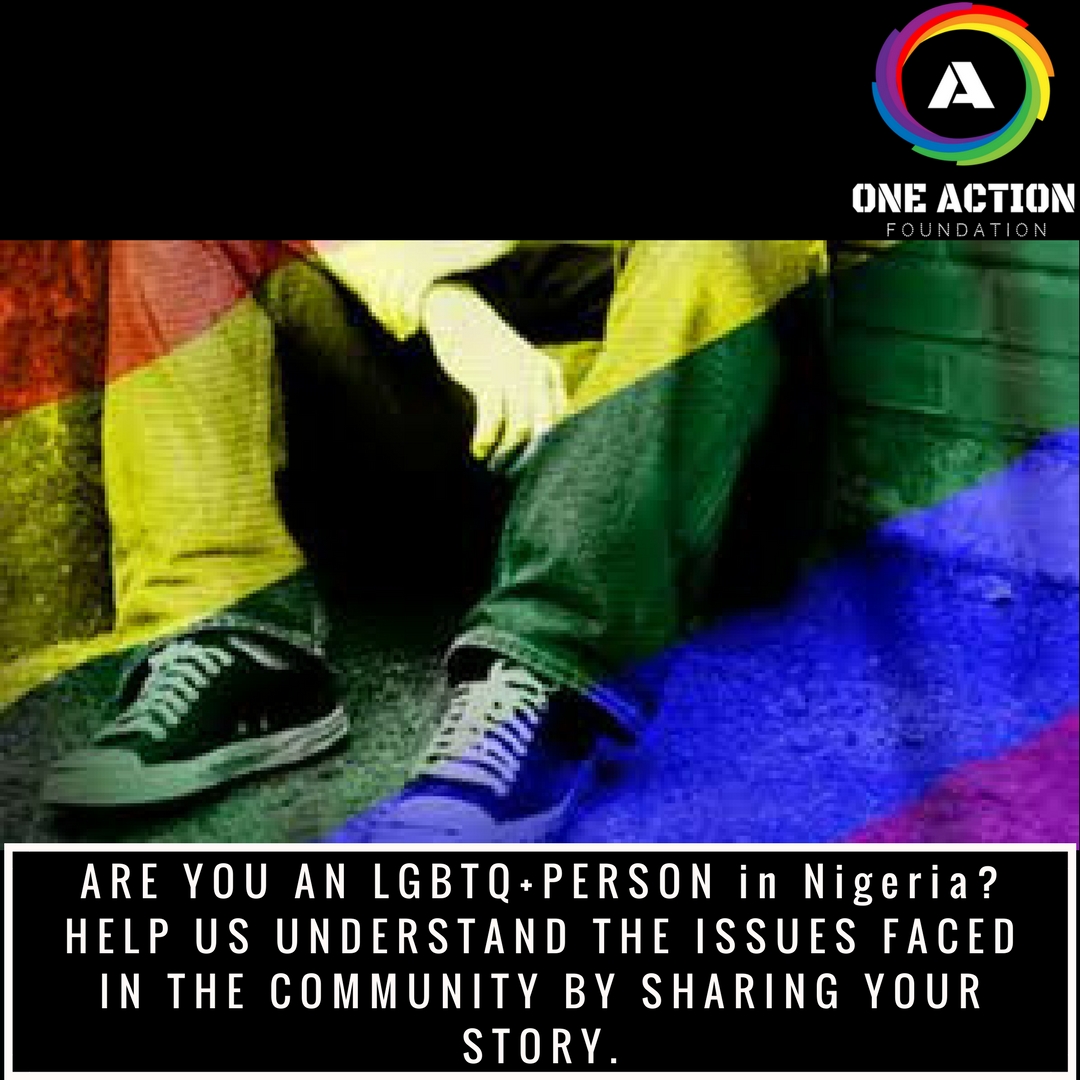 The Organization is seeking to collect powerful compelling stories from members of the LGBTIQ community in Nigeria for the production of an upcoming web-based docu-series. The aim of the project is to inspire LGBTIQ persons in Nigeria to believe in themselves and affirm that they are worthy of having opportunities that improve self-worth as well as provide a better understanding of what it truly means to be gay in Nigeria — against the many sensationalized and stereotypical portrayal of homosexuality in mainstream media.
Episodes of the series will be read by strangers and they will be human-centric, create a connection, raise awareness and hopefully break barriers of stigma, silence, and shame. Also, they will address diverse issues affecting the lives and well-being of LGBTIQ persons in Nigeria, from living in the closet, intimate partner violence, suicide, and living with HIV.
The organization promises to ensure that the identities and all information submitted to them in regards to the production of the series will be protected.
Have something to share? Ready to tell your story? Contact us.