Nigerian gay themed film Hell or High Water goes online
Hell or High Water, a Nigerian gay themed film made available by TIERs has now been released online for public viewing.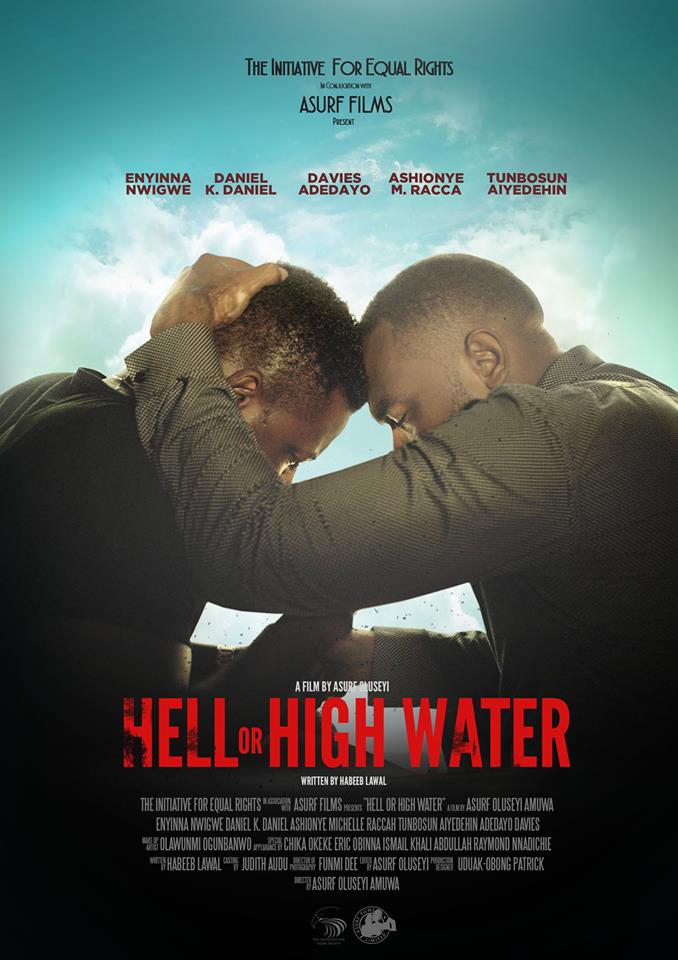 TIERs a leading human rights organization in Nigeria, collaborated with ASURF Films limited to make the short film.
The organization has now fulfilled its promise of making sure that the film becomes available online.
The film is now available on the organization's official YouTube channel. 
The film which goes to challenge the stereotypical narratives about sexuality and spirituality tells the story of a young pastor loved and adored by the people around him. Things change for him when he has to confront a hidden truth about himself—a truth that could make or break him psychologically. But, whatever decision he makes, he is still going to crash and burn, for life as he once knew it would never be the same again.
It also further explores the reality of exorcism, blackmail, and family life.
The film stars Enyina Nwigwe, Daniel K. Daniel, Davies Adedayo, Ashionye M. Racca etc..
Watch the film below.
[wpdevart_youtube]0LhvJGa4BP0[/wpdevart_youtube]
Have something to share? Ready to tell your story? Contact us.