Nigerian writer launches LGBT visibility campaign

Uchenna Ude, an award-winning Nigerian human rights activist and writer has launched a campaign tagged #HowIResist, which is aimed at promoting LGBT visibility in Nigeria and affirming that LGBT persons are resilient in the face of oppression and prejudice.
The aim of the campaign, he said, is  to reject the widespread lies that LGBT people "are living a lifestyle or that they are demon-possessed or in need of spiritual guidance."
LGBT people show resilience in many ways, Ude said:
"They resist the unjust laws that seek to shut them in as prisoners or shut them out in the shadows.
"They resist the fellow countrymen and women who seek to invalidate them.
"They resist the lies that they do not matter.
"They resist by daring to live authentically and to love without fear.
"They resist from a place of shadows, but they resist all the same. In their everyday lives, they tell you: 'I am here.' "
Ude is a 2013 alumnus of the Farafina Trust Creative Writing Workshop and a contributor to the anthology 'A Handful Of Dust'.
He said that, over the next few days, he will share photos from the campaign, which will serve as "a response to prejudice, a determination of survival, and a statement of the fact that there are people among us who just want to live and let live."
Photos in the campaign were submitted by "a number of LGBT young Nigerians who came together to lend their voices to provide visibility to the Nigerian LGBT community," he said.
In a chat, Ude told NoStringsNG what inspired his decision to launch the campaign:
"It's an idea I got from GLAAD [the U.S.-based LGBT organization founded by LGBT people in the media]. I saw Instagram posts where they had LGBT celebrities talk about how they resist Donald Trump's government and I realized we should be saying the same thing about life in general," he said.
Below are some photos and quotations from the campaign.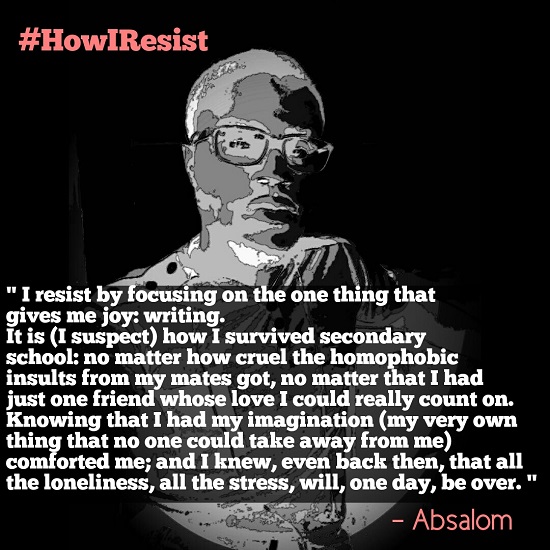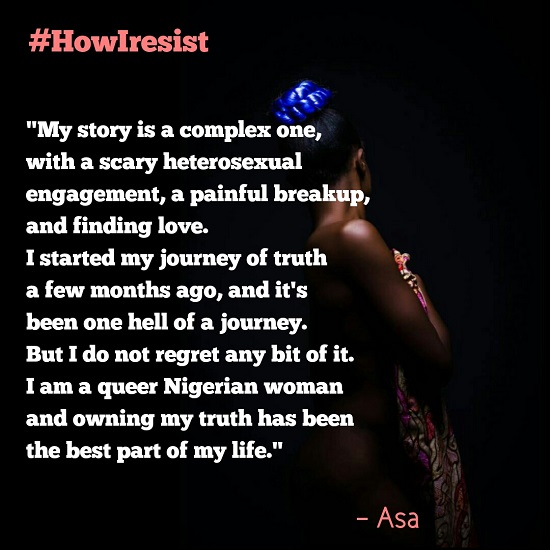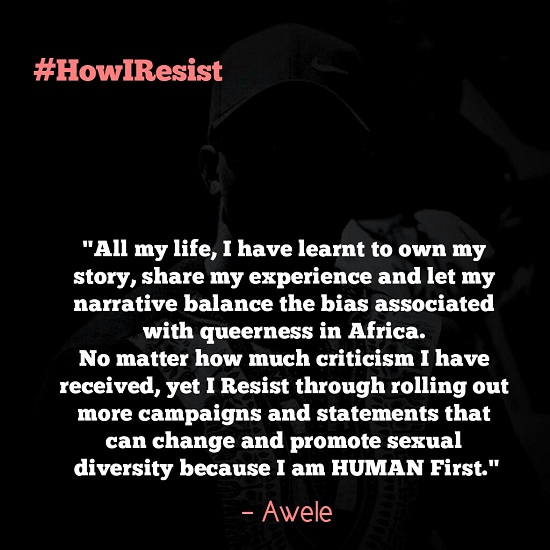 Have something to share? Ready to tell your story? Contact us.