Nigeria's first conference to discuss LGBT issues is here, register to attend
The Initiative for Equal Rights, TIERs in partnership with the University of Lagos is all set to host the first ever conference on diversity,

inclusivity

and equality in Nigeria.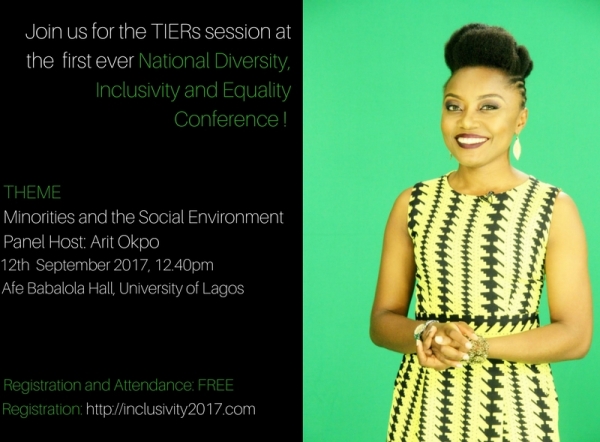 The conference will bring together academics, policymakers, and activists to address the different issues affecting sexual minority persons in the country.
The conference is based on the broad concept of inclusion in the context of commitment to education for all and equitable access to healthcare irrespective of disability, gender, socio-economic class, sexuality or factors that reinforce marginalization, with a view to influencing Nigeria's attainment of five of the United Nation's Sustainable Development Goals. The conference will present new knowledge from across various academic disciplines within Nigeria, as well as presentations from civil society organizations, and business.
Also, as part of the conference, TIERs will be hosting a breakout session addressing issues of minorities and the Social Environment. It will present new research on attitudes to sexual minorities, as well as new research on the experiences of sexual minorities in Nigeria from a variety of practitioners across academic as well as policy institutions. The session will be followed by a roundtable discussion chaired by Arit Okpo. (Host, Untold Facts) The panel discussion will aim to draw out a conversation around the impact of discrimination on sexual minorities and the wider society, and consider what needs to be achieved to widen acceptance of sexual minorities in Nigeria in the context of broadening knowledge and understanding.
The conference is taking place from the 12th – 13th September, near the UNILAG campus, at the Sickle Cell Foundation, on Ishaga Road, Off Ojuelegba.
For more information (and also to register): click HERE. 
Have something to share? Ready to tell your story? Contact us.