50cent makes a joke of LGBT plight in Nigeria, and Davido laughs about it
50cent shared the viral video on Instagram as a joke with an 'LOL' which means 'Laugh Out Loud'. The video showed one of the victims James Brown making some grammatical errors while trying to defend himself against the allegations by the Nigerian police that he is gay.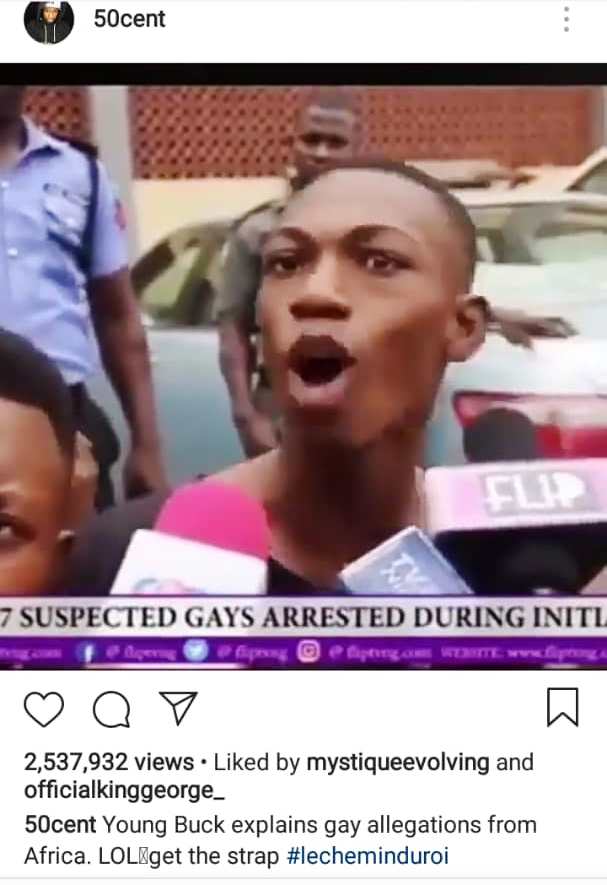 Nigerian singer, Davido, who obviously think that human rights violation is funny, commented with an 'LMAO' which means 'Laughing My Ass Off', while a few others tried to bring to their attention that what happened to the 57 young men wasn't a joke, and was indeed a violation of their human rights.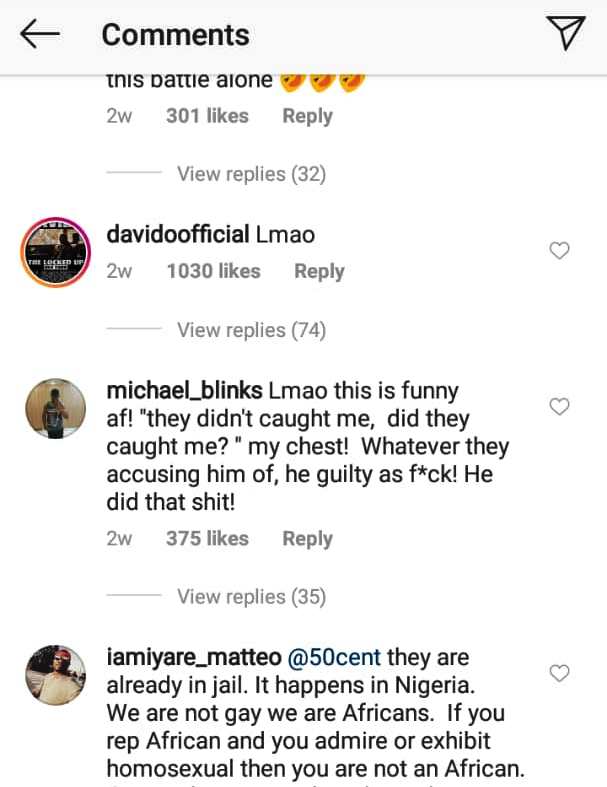 The video has since gone viral on social media and majority has continued to make fun of the young lad simply because he lacks mastery of the English language, but did not take into account that he was aware of his rights, as well as even found the courage to speak up in the face of oppression.
However, a recent report has emerged with strong evidence that the 57 young men were framed and that they were only gathered to celebrate a birthday party.
Shame on 50cent, Davido and any other individual who think that a person deserves to be humiliated and made fun of, simply because of their sexual orientation, or that human rights violation is funny.
Have something to share? Ready to tell your story? Contact us.