Nigerian Gay man David Ukre happily marries his partner
A Nigerian gay man, recently tied the knots with his partner Eric T. Sheon in New York.
According to reports circulating on internet blogs, the wedding took place on Saturday 30th July, 2016.
David Ukre who particularly looked very happy in the pictures, is said to hail from Warri, Delta State Nigeria.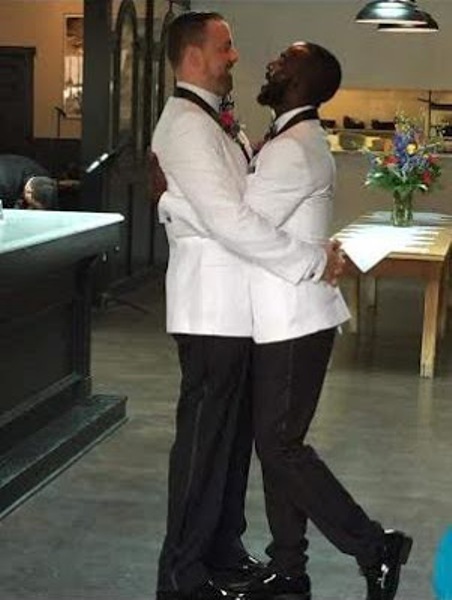 Even though this is not the first time that something like this is happening amongst LGBT Nigerians, we believe that it will further prove that homosexuality is truly about love and real emotions.
It will also go ahead to show that homosexual relationships just like every other kind of relationship, can lead to something very meaningful in the end.
Lesbian, Gay, Bisexual and Transgender persons are equally capable of forming real time monogamous committed relationships, and NO, it is not a phase, neither is it a joke.
We here at NoStrings are particularly happy about this union, as it brings hope to members of the LGBT community.
We say congratulations to David Ukre and Eric T. Sheon.
Have something to add? Leave your comments below.
Have something to share? Ready to tell your story? Contact us.