Photos: Nigerian lesbian marries her fiancé in the Netherlands
Nigerian lesbian Judith Ndukwu and her fiance Mona Nghixulifwa both tied the knot at a beautiful wedding ceremony in the Netherlands.
Mona is from Namibia, while Judith is from Nigeria.
The couple got married last weekend at Beachclub Naturel, Scheveningen in The Hague, Netherlands.
In attendance were prominent lawyers, activists, and persons who flew in from the U.S., EU, UK, and Canada. Family and friends were also present including lots of LGBTIQ+ persons.
The wedding was officiated by renowned Nigerian gay reverend, Rev. Jide Rebirth Macaulay, founder of House of Rainbow, an LGBTIQ+ affirming faith-based organization.
Congratulations to the beautiful couple.
See more photos below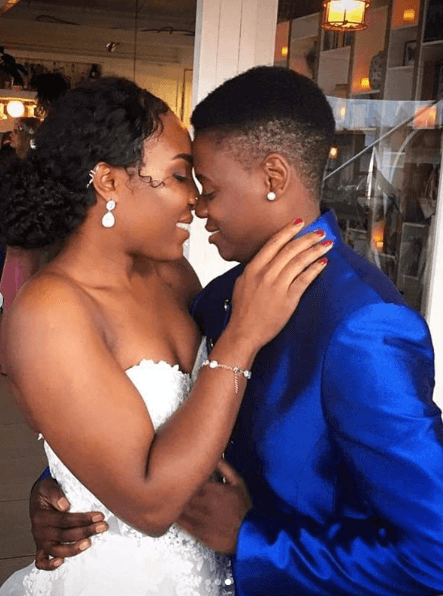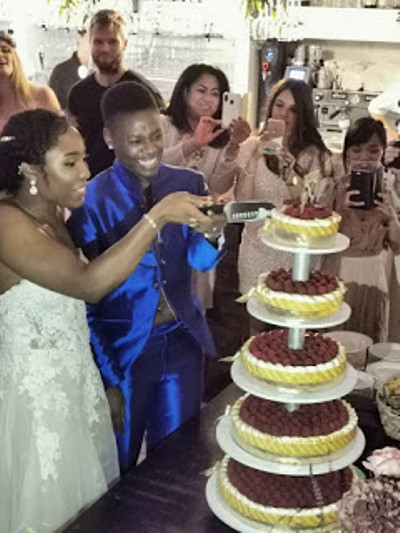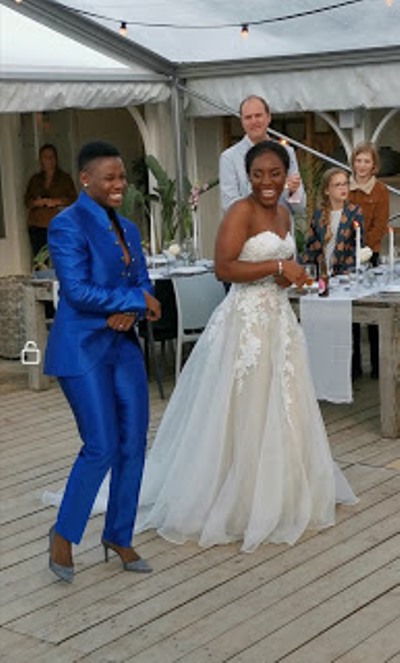 Source: https://kayodegomes.blogspot.com
Have something to share? Ready to tell your story? Contact us.