About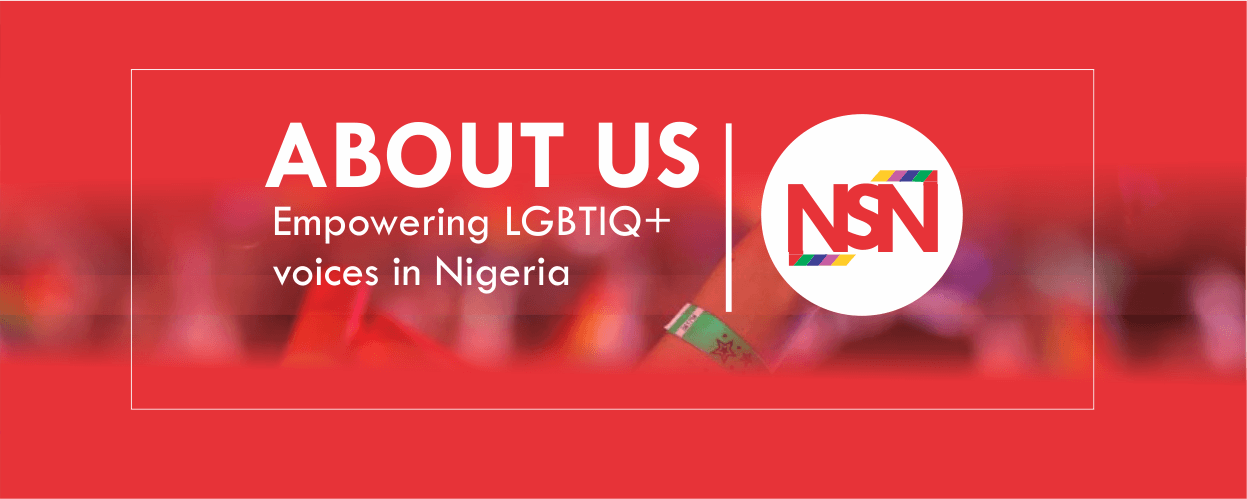 NoStringsNG is Nigeria's No.1 media advocacy platform for LGBTIQ+ news, information, podcast, opinions etc.
Founded in 2015, the platform uses journalistic approaches to gather, investigate and objectively report issues affecting the Nigerian LGBTIQ+ community so as to debunk the negative stereotypical reporting by the Nigerian mainstream media against the Nigerian LGBTIQ+ community. 
The overall goal is to empower LGBTIQ+ voices in Nigeria through media advocacy and other initiatives so as to realize a society where the human rights of LGBTIQ+ persons will be totally recognized, respected and their voices heard.
If you would like to get in touch, click HERE.
---
Editor/publisher

Mike Daemon is the pseudonym of the founder of NoStringsNG [NSN], a project of NoStrings Development Initiatives, Nigeria.
NoStrings Development Initiatives [NSDI] is an LGBTIQ+ youth-led human rights organization founded in 2015 with the aim of advancing LGBTIQ+ equality in Nigeria.
Daemon is a Nigerian gay journalist and an activist with years of experience working to advance the rights of LGBTIQ+ persons in Nigeria through media advocacy.
He is also the co-founder of the African Human Rights Media Network, a network of Africans using the media to advance LGBTIQ+ equality continent-wide.
Contact: mikedaemon@nostringsng.com